Palmyra: Appeals to save ancient Syrian city from Isis bulldozers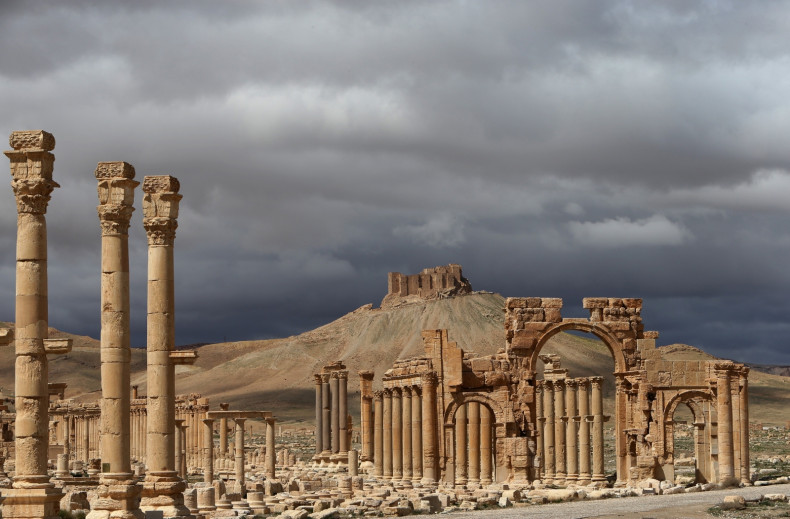 The UN cultural agency has launched an urgent appeal to save the ancient archeological site of Palmyra, a 2,000 world heritage site that has been surrounded by the Islamic State (Isis) in Syria.
Irina Bokova, director-general of Unesco, appealed to the international community to protect the archaeological site and prevent its destruction as reports say the jihadists are just one kilometre away.
The London-based Syrian Observatory for Human Rights (SOHR) said the Assad regime sent reinforcements in an attempt to push back the extremist group from the area. "The regime sent reinforcements and the army is bombing the surroundings of Tadmor from the air," it told AFP.
However, antiquities director Mamoun Abdulkarim, who is frequently in touch with colleagues in the oasis city, sought to play down the imminent danger of an IS attack to IBTimes UK. "Today [13 May] the city is quiet. The situation is better than yesterday," he said in a phone interview. "But if IS enters the city, it will be a disaster for all Syrians and for the humanity."
The UN describes Palmyra as a site of "outstanding value". An ancient metropolis and a caravan hub of several civilizations, Palmyra is full of precious sculptures and artefacts. It is renowned for its urbanism - a unique mix of Roman architecture with Greek-persian and Babylonian influences - admired for its famous colonnaded main street and revered in particular for the temple of Baal, considered one of the most important cultural monuments of the entire region.
"Palmyra was at the crossroads between Orient and Occident, a blend between two arts and cultures," Abdulkarim said, calling on the international community to prevent Palmyra's destruction.
"Its destruction would be a catastrophe. Did you see what happened in Nimrud and Hatra?" he said, referring to the Iraqi ancient archaeological sites that were bulldozed or blown-up by IS.
The jihadist group started attacking Palmyra city on Tuesday. More than 138 fighters, including 73 soldiers and 65 jihadists, have been killed during fighting. The governor of Homs province said the situation was "under control". "The army has sent reinforcements and it is bombing the (IS) positions from the air," said Talal Barazi.
Palmyra City houses about 35,000 people, including displaced Syrians who escaped violence in their hometowns.