Panama Papers: David Cameron discloses tax records as £200,000 gift from mother comes under scrutiny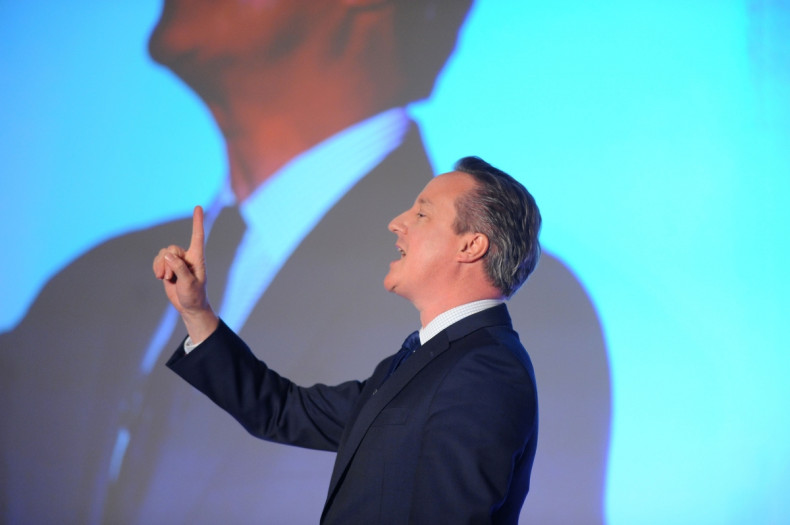 Prime Minister David Cameron has released his tax records in the aftermath of the Panama Papers revelations, but questions are being raised over a £200,000 ($282,500) gift he received from his mother. According to the figures disclosed by the prime minister, he paid more than £76,000 in tax on his income, which exceeded £200,000 in 2014-15. While he earned close to £47,000 from rental income on the Camerons' family home in London, he also received taxable expenses of £9,834 from the Tory party, and interest from his savings amounted to £3,052.
Cameron's mother transferred two separate payments of £100,000 as gifts shortly after the death of his father, Ian Cameron, in 2011. This has allowed the family estate to potentially avoid paying up to £80,000 in inheritance tax, given Cameron's mother lives for another two years – seven years from the date of inheritance. Cameron also inherited £300,000 from his father in 2010.
The Conservative leader said he wants to be "completely open and transparent" by publishing his personal tax records.
Downing Street published the personal financial details of the prime minister to end questions regarding Cameron's financial affairs. Questions have been raised whether the prime minister had benefited from the Blairmore Holdings, an offshore fund operated by his late father.
The details about Ian's dealings emerged in the explosive Panama Papers. The leak of confidential documents from the Panamanian law firm, Mossack Fonseca, has put several world leaders in a tight spot.
The prime minister's four-page document was compiled by RNS Chartered Accountants covering six years. Although the Panama Papers show no direct wrongdoing by Cameron, questions regarding his financial affairs have been raised. He has issued four statements in the last week clarifying how his father's name surfacing in the leaked documents.
Mossack Fonseca director Ramon Fonseca has denied any wrongdoing. He said the firm had suffered a hack on its database and described the leak as "an international campaign against privacy", according to Reuters.
All of those implicated in the International Consortium of Investigative Journalists (ICJI) Panama Papers report have been afforded the opportunity to respond. Visit the ICJI's website to read the responses.