David Cameron told the Conservative Party Spring Forum he could have handled his tax affairs better, while thousands of protesters demanded his resignation outside the central London location. The prime minister admitted it has "not been a great week" following the revelations he profited from an offshore trust set up by his father, Ian Cameron.
Cameron spent four days distancing himself from the Panama Papers, a leak of millions from law firm Mossack Foneseca detailing how high-profile names and the super-rich hide their wealth in offshore accounts, before finally revealing he owned shares in Blairmore Investment Trust – a fund set up by his father – before selling them off for around £30,000 ($42,000) in 2010 before he became prime minister.
Addressing his party at a Spring Forum on Saturday, 9 April, Cameron said he "could have handled it better" while once again promising he will publish his tax returns. He previously promised to publish his tax returns in 2012.
"I know that I should have handled this better," he said. "I could have handled this better. I know there are lessons to learn and I will learn them. Don't blame Downing Street or nameless advisors, blame me and I will learn the lessons."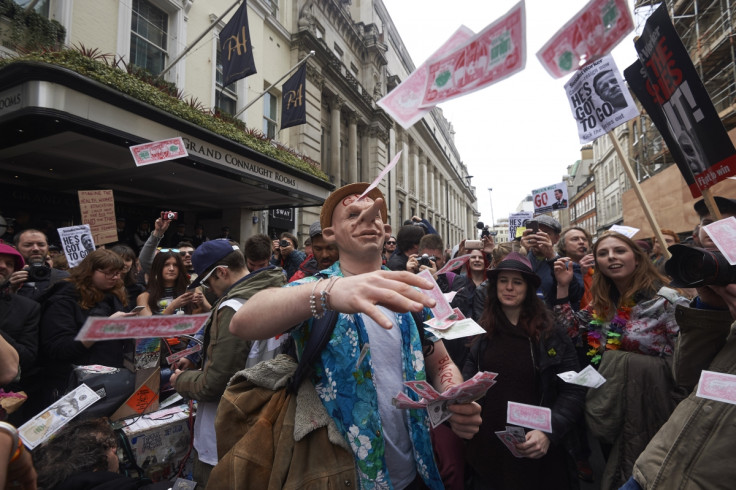 While Cameron was delivering the speech, thousands of people were protesting outside the building where the Covent Garden conference was taking place and 10 Downing Street, urging the prime minister to quit in the wake of his tax affairs.
Activists holding placards reading "Cameron Must Go" and "Get The Tories Out" descended outside Downing Street before marching outside where the Tory conference was taking place.
Journalist and IBTimes UK columnist Abi Wilkinson, who organised the demonstration demanding the prime minster close tax loopholes or resign, said the idea for the protest sprung followed the that Cameron personally intervened to stop an EU crackdown on offshore trusts.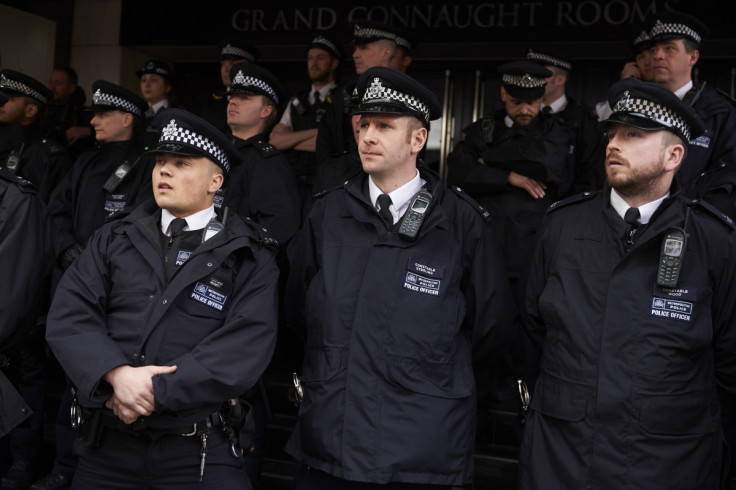 "Cameron stepped in when the EU was trying to crack down on tax avoidance by increasing transparency on offshore trusts," she said, "and he quashed it and stopped it happening. A lot of experts have said that enables tax evasion and he's telling us he's trying to cut down on tax avoidance and evasion.
"He's telling us there's no money for social care, domestic violence shelters disability benefits and this shows there's money, he just not trying to collect it. He just doesn't care and he's taking us for mugs."
"I want Cameron to do his job and crack down on tax havens and tax avoiders," said Wilkinson. "If he can't do his job, someone else is going to have step up and do it but I hope he does it himself."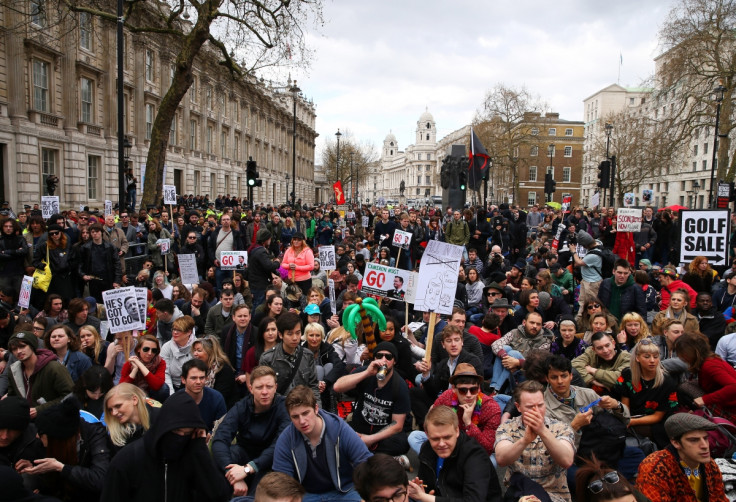 Another activist at the protest, Tommy Walton, from the People's Assembly Against Austerity said the demonstration is about people's "opposition and anger" at Cameron over his tax affairs.
"Cameron's got to go," said Walton. "He's a hypocrite, he's lied and attempted to misguide the general public. "That sort of frame of mind to have is completely wrong and why would you want that person as prime minister."
Fellow protester Fiona Fey described how the main goal should be to change tax laws, rather than Cameron stepping down. "Everybody here wants the tax loopholes closed," she said. "It would be nice if Cameron reassigned as well but I think it's pointless as someone equally evil, possible George Osborne, might then be in charge."
Chris Newby, a member of the Socialist Party, said: "It's compete hypocrisy that Cameron's talking about 'we are all in this together' and yet he's quite clearly got his fingers in the till over these offshore tax accounts.
"What else makes people angry is that they [Tories] have been cutting out services since 2010 and we've been told we've got to make these sacrifices while the rich are profiting even more. Cameron has got to go and he's got to go now."
Mossack Fonseca director, Ramon Fonseca, has denied any wrongdoing. He said the firm had suffered a hack on its database and described the leak as "an international campaign against privacy", according to Reuters.
All of those implicated in the ICIJ Panama Papers report have been afforded the opportunity to respond. Visit the ICIJ website to read the responses.