Mossack Fonseca, the Panama-based law firm that was at the centre of the leaked Panama Papers that shook political and business circles across the world, is shutting three offices in the British-dependent territories. The law firm tweeted Friday that it will cease operations in Jersey, Isle of Man and Gibraltar but will continue to serve all its clients.
Mossack Fonseca said on Twitter: "This decision has been taken with great regret, as Mossack Fonseca has had a presence in these locations for more than 20 years." It further added "to better serve our customers we have decided to consolidate our service office network".
The International Consortium of Investigative Journalists (ICIJ ) spearheaded the exposé of about 11.5 million documents of the law firm that showed the firm helped many wealthy people — including politicians, their close kin or aides, businessmen, celebrities from the glamour industries — set up or run offshore companies in the so-called tax havens. Many of these documents were made public by ICIJ in the recent past, irrespective of warnings by Mossack Fonseca of "aggressive legal action".
The revelations that brought to fore the existence of many offshore firms owned by wealthy people led to doubts that the firms could be involved in tax evasion or money laundering. Many countries launched investigations following the leaks, which also led to the resignation of some top-notch politicians.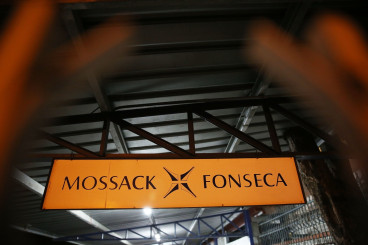 UK Prime Minister David Cameron, Russian President Vladimir Putin, Australian Prime Minister Malcolm Turnbull, Iceland Prime Minister Sigmundur Gunnlaugsson, Spain's Industry Minister Jose Manuel Soria, Harry Potter star Emma Watson, Indian actor Amitabh Bachchan and several other known names are directly or indirectly embroiled in the scandal.
However, Mossack Fonseca director Ramon Fonseca had denied any wrongdoing. He said the firm had suffered a hack on its database and described the leak as "an international campaign against privacy", according to Reuters.