Papua New Guinea: Mob Tortures and Beheads Two for Witchcraft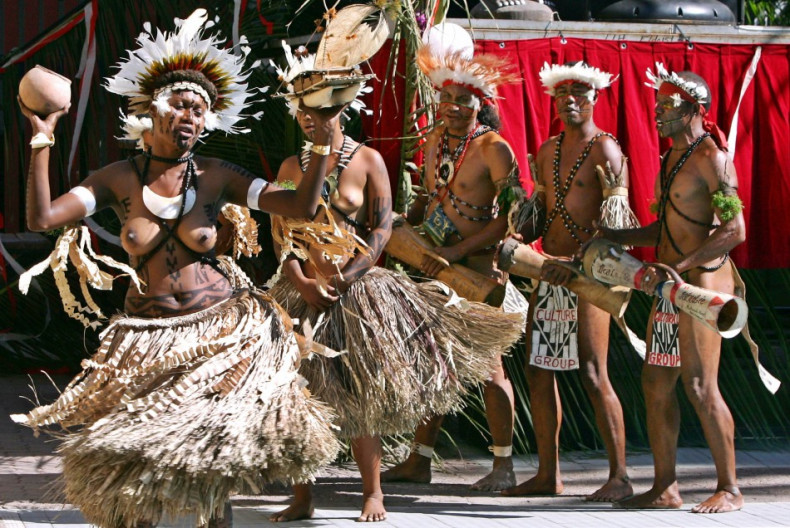 An angry mob in Papua New Guinea, where laws against "sorcery" are still on the statute books, kidnapped, tortured and beheaded two elderly women who had been accused of witchcraft.
Government officials said police were helpless to stop the killings as they were outnumbered by the mob.
The women were abducted and taken to Lopele village on Bougainville island and accused of practising sorcery that had led to the death of a former village teacher.
The women were tortured with knives and axes, police inspector Herman Birengka told AFP.
Officers were sent to Lopele to negotiate the women's release but failed and were forced to watch as the accused were beheaded.
"We were helpless. We could not do anything," Birengka told the Post Courier newspaper. He described the murders as barbaric and senseless.
Sorcery-related violence has been recorded in PNG often. Violence against women in the country has been described as a "pervasive phenomenon" by UN special rapporteur Rashida Manjoo.
In March six women and a man were abducted during an Easter witch-hunt in the Southern Highlands.
They were stripped naked, tied up and tortured with hot iron rods pushed into their genitals, according to the man, who managed to escape. The fate of the women is unknown.
In February, in the city of Mount Hagen, a 20-year-old girl was stripped, tied up, doused in petrol and burned alive by relatives of a dead boy who had accused her of being a witch.
In July, police arrested 29 members of a witch-hunting gang who had been accused of eating their victims after murdering and torturing them.
Amnesty International has started a campaign urging government action.
"The government must prevent any further 'sorcery'-related violence and must also provide the survivors with support and full access to health and other services" said Amnesty's Pacific researcher Kate Schuetze.
"Sorcery is often used as a pretext to commit violence against women. Repealing the Sorcery Act is one of the first urgent steps the authorities must take towards preventing further horrific attacks," she said.