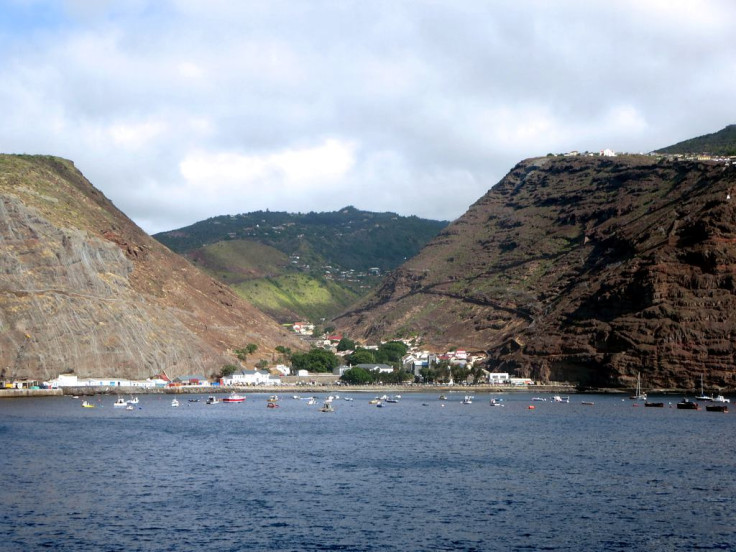 The British overseas territory of Saint Helena retains something of an old-world charm.
Its sheer isolation, located 1,950km (1,200 miles) from the nearest land in the South Atlantic Ocean, has led to the advancement of a unique community that is unblemished by mass tourism and the excesses of global capitalism.
Two hundred years ago, St Helena was chosen by the British Empire as the place of exile for one of its greatest adversaries, Napoleon, after his final defeat at the Battle of Waterloo. "At such a distance and such a place," wrote then British Prime Minister Lord Liverpool, "all intrigue will be impossible, and at such a long distance from Europe, he will be quickly forgotten."
The distance is so great, in fact, that it almost takes as long to get to St Helena now as it did in Napoleon's days.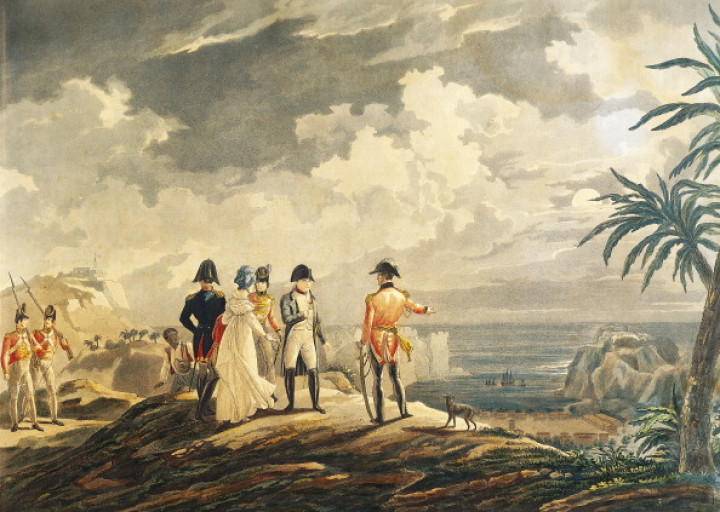 The only way to get there is by boarding the RMS St Helena - one of only two passenger vessels in the world still carrying the designation of Royal Mail Ship - from Cape Town. The journey lasts five days and, upon landing, there is a minimum of a week's waiting time on the island before the ship embarks on its return voyage to South Africa.
That is all about to change, however, when a new £212m (€287m; $328m) airport opens on the island in February 2016.
South African airline Comair has been contracted to provide a weekly flight between Johannesburg and St Helena, cutting the travel time to just under five hours. UK-based Atlantic Star Airlines is also planning to charter direct flights to the island from London sometime next year.
Into the 21st century
To a people who have been shaped and nurtured by the sea over five centuries, the arrival of the aeroplane marks a truly momentous event.
"Air access will definitely change the life of the average 'Saint'," Kerisha Stevens, public relations officer for St Helena's government, told IBTimes UK.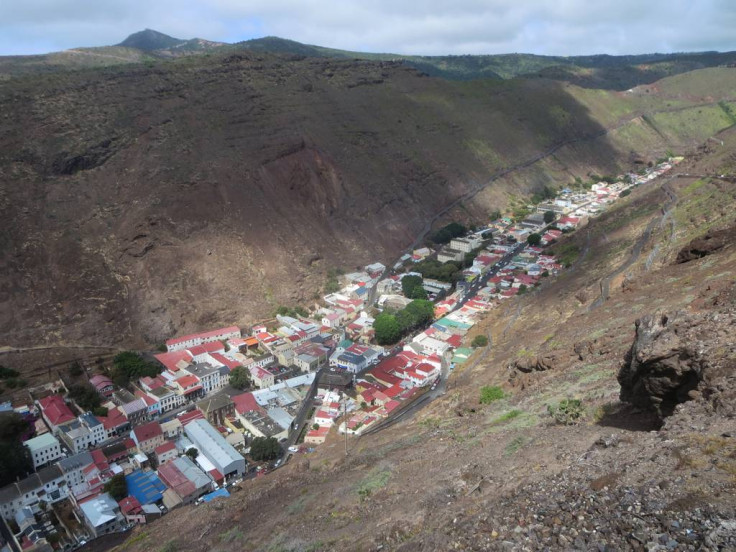 Rapid access to specialist medical care, quicker journeys to and from the island for visiting family and friends and access to international competitions for St Helena's sports teams are some of the benefits air travel brings to this remotest of destinations.
"Air access also gives St Helena the opportunity to halt the many decades of economic decline and the means to prosper by developing a vibrant economy that will reverse the flow of young Saints leaving the island," Stevens added.
Paradise lost?
Questions remain, however, about the scale of changes that greater visitor arrivals will bring to a territory unspoiled by mass tourism.
St Helena's government expects air access to bring in around 2,000 tourists next year, but this number is forecast to quadruple by 2020. The increased influx is bound to stretch the resources of an island whose population is a mere 4,000, but Stevens says the St Helena government is investing in infrastructure to deal with the expected surge in arrivals.
"Tourism numbers projected for the next five years - whilst representing an overall increase - are still relatively low and it is anticipated that the impact on the island will be positive and in keeping with our sustainable development plans," she said.
"St Helena is gradually increasing its stock of tourist accommodation and the infrastructure which visitors will expect. Supplementary accommodation and new facilities will continue to grow organically as the market adjusts to airport arrivals."