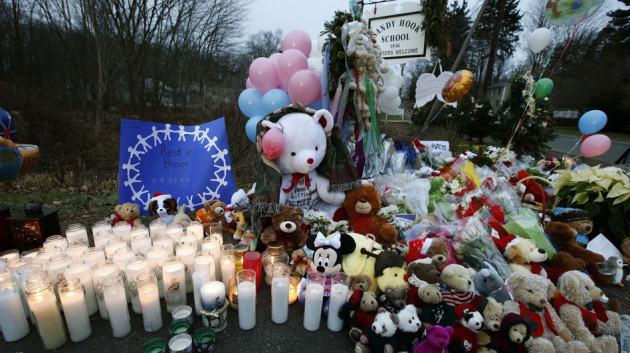 The name "Sandy" is set to become one of the most unpopular names for the next several years following the large-scale devastation of Hurricane Sandy and the massacre at Sandy Hook Elementary, experts have predicted.
America was recently left shattered after the two tragedies left hundreds of people dead in October and December this year.
The super storm killed at least 125 people when it ravaged much of the East Coast of the United States.
When it hit New York City on October 29, it left a path of destruction in its wake which included, crushed homes, flooding streets, tunnels and subway lines, and power cuts in and around the city. Many victims of the natural disaster drowned in the massive storm surge.
Lone gunman Adam Lanza killed 20 children and seven adults at Sandy Hook Elementary school in Newtown, Connecticut when he carried out America's worst-ever school massacre.
Naming experts have now claimed that parents will shy away from giving their children the unisex moniker as it is now associated with death and destruction.
Nameberry author Pamela Satran told TMZ.com: "The mass murder at Sandy Hook is so horrible that we think parents will avoid Sandy as a name for a long time."
According to YeahBaby.com there is plenty of evidence that hurricane names negatively affect the popularity of a baby name.
For example, in 2005 hurricane Katrina, the name was listed as the 281st most popular baby name for girls. The year following year it had dropped to 379th and by 2010 it plunged further to 865.
Although the Sandy, which means "defender of mankind" was at the height of its popularity in the 60s it has failed to make the list of top 1,000 baby names since 2005. In 2011, it made number 614 on the list and as a result of the tragedies it is likely that will decline even further.