The blonde haired woman who detonated a suicide vest during a raid by French police and soldiers on a flat in the Parisian suburb of Saint-Denis has been named as Hasna Aitboulahcen. The first-ever female suicide bomber to operate in western Europe screamed "Help me! Help me!" at police before blowing herself up.
The 26-year-old woman is said to be the cousin of Abdelhamid Abaaoud, the alleged Islamic State (IS) mastermind behind the bloody Paris attacks on 13 November that killed 129 people. Aitboulahcen was known by French intelligence to have "offered her services to commit terrorist attacks in France", according to iTele, citing police sources.
The fierce Saint-Denis raid which began in the early hours of 18 November saw an intense exchange of gunfire in which kalashnikovs are reported to have been used against security forces. During a respite in the fighting, a woman appeared at a window on the third floor shouting for help.
"During a 10 or 15 minute lull in the shooting I heard a woman shouting: 'Help, help, help me!'" an eyewitness named only as Christian told Le Parisian. "The police asked her to identify herself, and to show herself. She held her hands up but she didn't reveal her face," the 20-year-old witness recounted.
"She withdrew her hands out of sight, and then put them up again several times," Christian added. "The police shouted at her: 'Keep your hands in the air!' "They told her: 'We're going to shoot'.
"The shooting resumed. The police were firing from the roof of the building opposite. Suddenly there was an enormous explosion. It was probably the woman who blew herself up.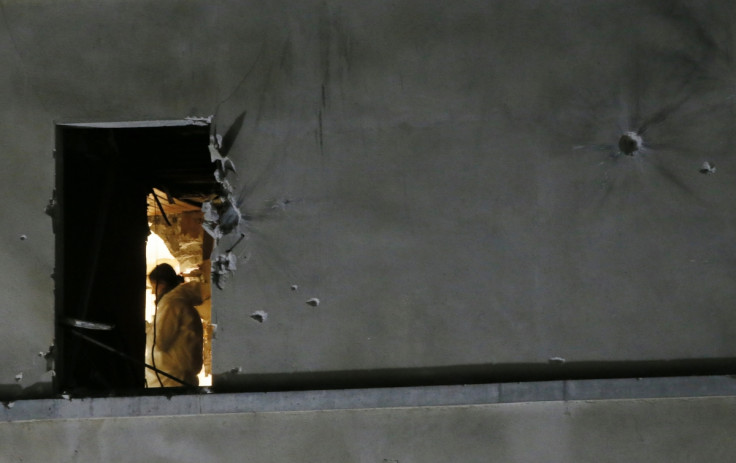 "The windows shattered. Lots of objects from the apartment were thrown into the street, pieces of human flesh as well. They are still there. You can see a bit of the head, of skin, of ribs."
Born in France in 1989, Aitboulahcen grew up in Paris and was a former manager of Beko Construction. She held French-Moroccan citizenship.
Two people were killed and seven others arrested during the early-morning raid in Saint-Denis, which involved more than 100 armed officers and 5,000 bullets. According to a Washington Post report, Abdelhamid Abaaoud was killed in the swoop, but this is yet to be confirmed by French authorities.