French authorities have finally identified the mystery suicide bomber killed during a police raid at a Saint-Denis flat after the Paris attacks. The prosecutor's office named the man who detonated a suicide vest in the Paris suburb on 18 November as Chakib Akrouh, a 25-year-old Belgian-Moroccan, from the Brussels suburb of Molenbeek.
Akrouh lived near the Abdeslam brothers - Brahim and Salah - who also took part in the massacre of 130 people in Paris on 13 November, according to Le Parisien newspaper. His radical views were well-known to local authorities.
In July 2015 a Brussel court convicted him in absentia and sentenced him to five years behind bars in a trial against a jihadi network recruiting militants for the Islamic State (Isis) group in Syria. One of the network's leaders was allegedly Abdelhamid Abaaoud the suspected ringleader behind the Paris atrocities. Abaaoud was sentenced to 20 years.
Both men were however at large, believed to be in Syria. Akrouh reportedly travelled back and forth from the war-torn country twice, first in 2013 and then in January last year. In November he was once again in Europe and French detectives believe he was one of the gunmen who went on a shooting spree killing dozens of people at Paris restaurants and on cafe terraces on the fateful evening.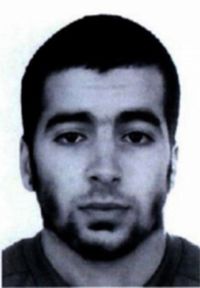 Detectives believe he teamed up with Abaaoud operating separately from the groups of gunmen who ended their attacks blowing themselves up. The pair fled into hiding and police eventually located them in a Saint-Denis apartment a few days later.
As security forces stormed the building, Akrouh detonated a suicide vest killing himself, Abaaoud and the latter's cousin, Frenchwoman Hasna Aitboulahcen. Aitboulahcen was initially thought to have been the suicide bomber.
Paris prosecutor Francois Molins said police identified Akrouh through DNA from his mother. He was the last attacker authorities needed to complete the jigsaw behind the terror cell responsible for one of the deadliest attacks on French soil.
However, another two suicide bombers killed outside the Stade de France remain formally unidentified as the documents they carried are believed to have been forged. Meanwhile, fugitive gunman Salah Abdeslam still remains at large.