You can now use Facebook to show solidarity with the victims of the Paris attacks by adding its French flag filter to your profile pictures. Although the filter exists temporarily, you can set its duration like one hour, one day or a week to enable the account to automatically switch back to the previous profile picture after the preset time.
Facebook has created a simple tool to let you add a photo filter to your existing or new profile picture with a super-imposed French flag.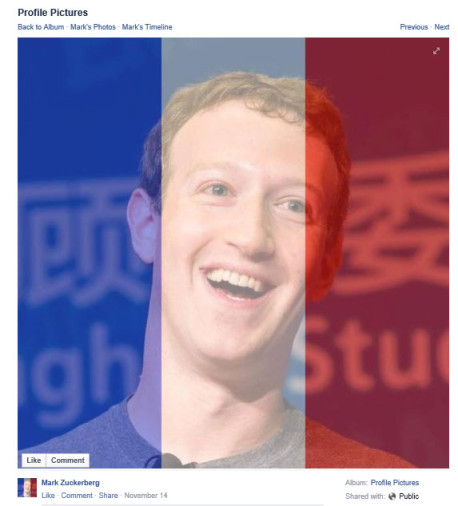 You just need to press the 'try it' button from Facebook's profile picture to add the blue, white and red filter and then hit 'add to profile picture' to add the filter to your existing profile picture. Also, you can reposition the filter according to your preference by sliding the button from a slider in the bottom of your profile picture.
Some users have criticised Facebook's initiative. Lebanese-born porn star Mia Khalifa considers the act of adding a filter to show solidarity as a "narcissistic selfie with a flag over it". Apart from the filter, Facebook has a Safety Check tool to let survivors of the attacks report themselves as "safe" on the social network. Twitter has Moments to deliver breaking news and information regarding the attacks to millions of its users worldwide.
The attacks claimed at least 129 lives across six different sites in Paris.