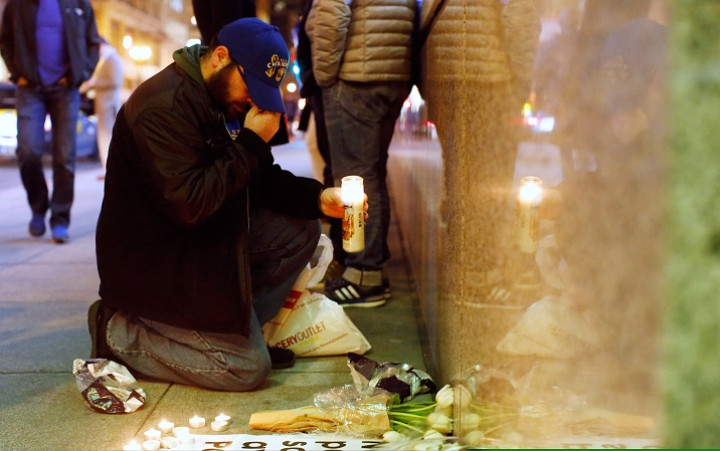 Millions are pinning their hopes on social media to get more updates, especially on relatives and friends residing in Paris as France battles its worst-ever terrorist attack which is reported to have killed 120 people so far. Social media tools designed for emergencies by companies like Facebook, Twitter and Google are being widely used to track news and safety updates.
While Facebook has activated its Safety Check tool, which is automatically sending users in the affected area a note asking if they're safe, Twitter's news-curation tab, known as "Moments," featured tweets, images and videos from news agencies and bystanders that showed snippets of the attacks' aftermath. Google has said it is making international calls to France from its Hangouts app free through the weekend.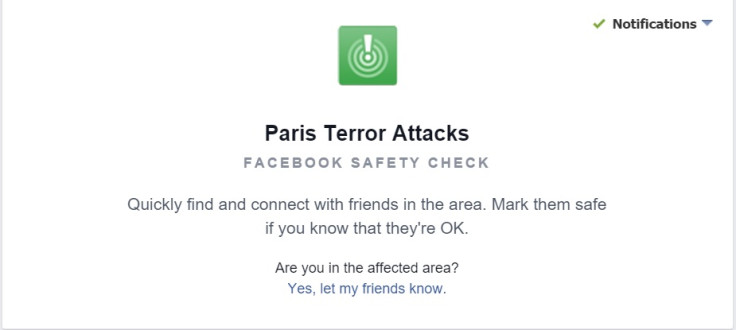 "We are shocked and saddened by the events unfolding in Paris. Communication is critical in these moments both for people there and for their friends and families anxious for news," said Facebook in a statement after the attacks. Facebook users in the Paris-area are literally "checking in", using Facebook's "Safety Check" feature which prompts users who live in a "disaster area" to click an "I'm Safe" button, which notifies your friends that you're safe. It also allows users to search for friends who live in the area to see if they have checked in.
Unidentified gunmen went on the rampage across Paris, shouting "Allahu akbar" as they massacred scores of diners and concert-goers and launched suicide attacks outside the national stadium. Three militants blew up their explosive vests as police stormed the venue, which lies just 200 metres from the former offices of the Charlie Hebdo magazine that was targeted in January.
"Thanks from Paris and for Safety Check too, very used and helpful currently for our friends, family and colleagues," one user from Paris posted on Facebook. This is the first time the "Safety Check" feature has been activated by the company in a non-natural disaster setting. When earthquakes hit Nepal this year in April and May, 150 million people took to Facebook to check on friends and 8.5 million announced that they were safe. The tool was launched in 2014 and has been used five times until now.
Twitter's "Moments," a slimmed-down version of its own feed with tweets selected by a team of editors launched in October this year has the latest updates from the sites of disaster, especially with photos and tweets of eye-witness accounts. The micro-blogging site was also the most preferred when it came to news updates as many official accounts, particularly those belonging to authorities or companies use it to deliver crucial messages. Airlines such as Eurostar and Air France used Twitter to update travellers. Most embassies in France including the US and UK issued messages and statements through the social networking site.
Media reports suggest that the initial tip-off to the French military of a hostage situation at the Paris Bataclan concert hall was given by a hostage himself/herself on Twitter. The social networking site erupted with the hashtags #Paris Attacks and #PorteOuverte ("open door") where Twitter users in Paris have been posting their addresses to offer shelter. In fact, the hashtag algorithm originally mastered by Twitter which has since been picked up by many social media sites is the most popular mechanism being used to gather any information one can about the attacks.
Picture-sharing site Instagram which also heavily depends on the hashtag mechanism uses the explore search option to show photographs that have been posted most recently with relevant hashtags. After the Paris attacks hashtags such as #PrayersForParis #ParisAttackOnFridayThe13th2015 and #ParisAttacked are trending on Instagram.
Google' Person Finder which is a massive, searchable public database to help share information about specific people affected by a disaster has, however, not been activated yet. In the past the tool has been used for several disasters including the Boston Marathon bombing.