Paris attacks: French interior minister claims most terrorists were 'unknown to our services'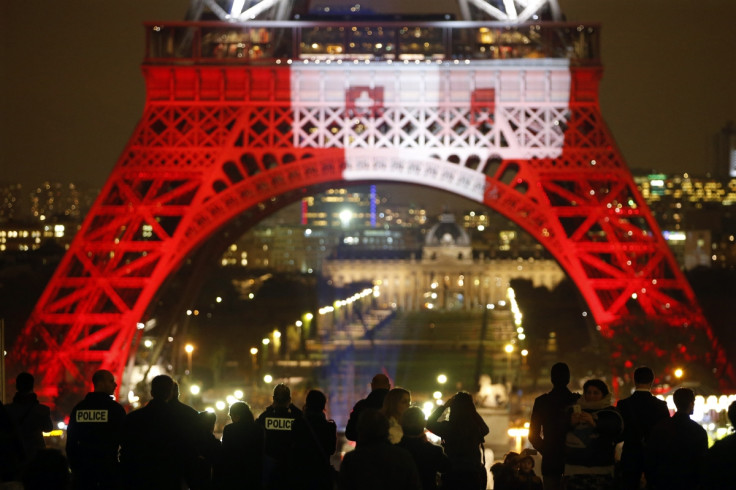 French interior minister Bernard Cazeneuve has on Monday morning (17 November) rejected claims that the security services could have missed the plot hatched by Islamic State (Isis) sympathisers in the wake of the Paris attacks that left at least 129 people dead.
"Most of those implicated in this attack were unknown to our services," Cazeneuve told France Info. "Many of those who have committed those attacks were Frenchmen who did not reside in France".
There have been reports that a number of those involved had been on the radar of French authorities as "radicals" - with at least one having been charged in a terror-related case - but Cazeneuve said the authorities had not failed.
Turkish officials said they warned French authorities twice in the past year that one of the Paris attackers had travelled to Syria to join IS jihadists. Paris native Omar Ismail Mostefai, was identified by his finger, found amongst the carnage of the Bataclan Concert Hall the day after the gruesome massacre.
"We have continually spoken the truth about the terrorist threat. The attacks had been prepared outside of the national territory...and most of those who prepared these attacks were unknown to our services. This attack was prepared and organised by cells outside our territory".
Prime Minister Manuel Valls, meanwhile, told France Inter "this jihadism was also born in our neighbourhoods". Security services currently keep records on 10,500 individuals, "but not all them have the same level of dangerousness", Valls said.
Samy Amimour: No failure
Revealing that French security forces had conducted 128 raids over night, Cazeneuve said "the risk zero does not exist".
Referring to Samy Amimour, 28, who was identified as one of the attackers at the Bataclan theatre, the minister said: "No failure, he has no doubt used fake documents to come back from Syria."
Born in Drancy, a north-eastern suburb of Paris, Amimour wore a suicide vest and blew himself up on Friday (13 November).
Bolstering security by 115,000
Speaking to France Info, Cazeneuve revealed "a general and strong" police mobilization, as security forces - including police, gendarmerie and military - have beefed up by 115,000. "We are going to proceed very rapidly to an upgrade of our [police] resources" to be efficient, he said, adding that between 2006 and 2012, the security budget had been slashed 17%.
Valls this morning added these investments would not come at the expense of other budgets. France's air strikes on IS stronghold of Raqqa late on Sunday (15 November) was the country's most significant intervention in Syria and President Francois Hollande has vowed that there would be more to come.
The Minister added the government will invest in digital means "to face terrorists who use encrypting". France thwarted six attacks during the summer, Cazeneuve added.
Belgian police have been conducting searches in the Molenbeek neighbourhood in Brussels and French police raid 168 locations across the country and detaining 23 suspects.
© Copyright IBTimes 2023. All rights reserved.