Paris attacks: Turkish authorities say they warned French about Omar Ismail Mostefai twice in last year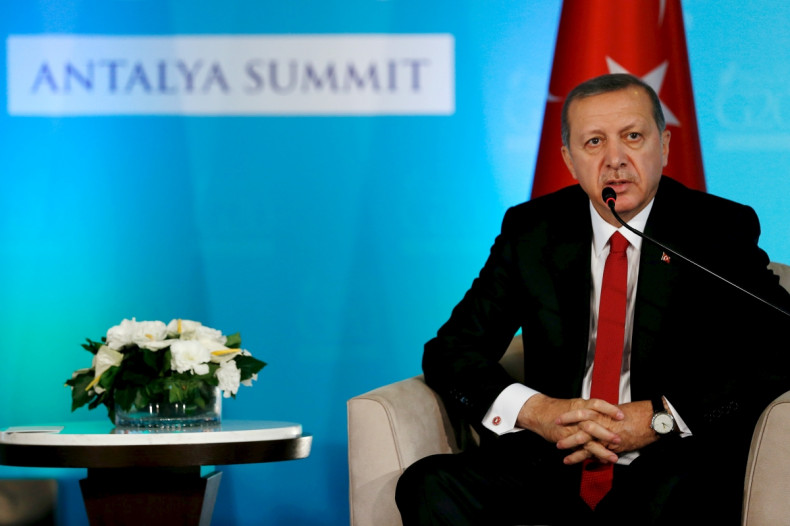 Turkish officials say they warned French authorities twice in the past year that one of the Paris attackers had travelled to Syria to join Islamic State jihadists. Paris native Omar Ismail Mostefai, was identified by his finger, found amongst the carnage of the Bataclan Concert Hall the day after the gruesome massacre.
The Paris attacks, claimed by the Islamic State (IS), left at least 129 people dead and wounded more than 350. Belgian police have been conducting frenzied searches in the Molenbeek neighbourhood in Brussels and French police raid 168 locations across the country and detaining 23 suspects.
Security standards across Europe are now being scrutinised, and in a speech at the G20 summit Turkish President Recep Tayyip Erdogan urged deeper intelligence sharing amongst the international community. The suspected mastermind behind the attacks has been identified as Belgian Abdelhamid Abaaoud, a 27-year-old known to security forces after appearing in IS videos filmed in Syria.
French police have also released a photo of another suspect, 26-year-old French citizen Salah Abdelsalam, who was born in Brussels. He was apparently stopped by police after the attacks but was released.
A senior Turkish official said that the 29-year-old Mostefai had entered Turkey in 2013 but there was no record of him ever leaving meaning he could have crossed illegally in to IS-controlled territory in Syria.
Turkish authorities apparently: "notified their French counterparts twice - in December 2014 and June 2015 (about Mostefai)," the official said to Al Jazeera. "We have, however, not heard back from France on the matter. It was only after the Paris attacks that the Turkish authorities received an information request about Omar Ismail Mostefai from Turkey."
Before that, in October 2014, France had asked for information from Turkish intelligence about four "terror suspects", the official said but Turkish authorities identified Mostefai as the fifth man.
The French government said there is an increased threat level for major public events, which is likely to result in heightened security, including a military presence for the foreseeable future. In the UK David Cameron has said that UK police have foiled seven terrorist plots in the last year.
"This is not a time to play the blame game, but we are compelled to share the above information to shed light on Omar Ismail Mostefai's travel history," the source added. "The case... clearly establishes that intelligence sharing and effective communication are crucial to counter-terrorism efforts. The Turkish government expects closer cooperation from its allies in the future."