Paris attacks: Iraq warned France of imminent Islamic State assault a day before Paris attack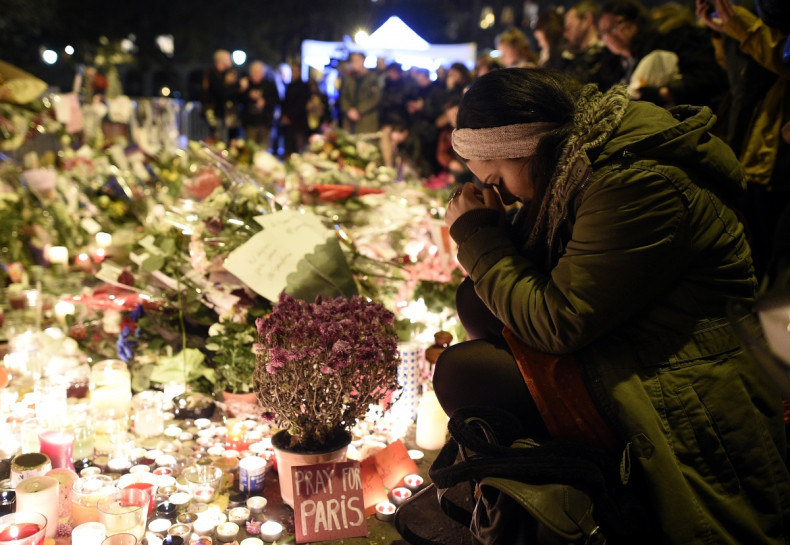 Iraqi intelligence officials warned coalition countries of imminent assaults by the Islamic State (IS) just one day before the attacks in Paris that left 129 dead and 352 injured. Senior officials reportedly sent a dispatch saying IS leader Abu Bakr al-Baghdadi had ordered an attack on coalition countries, Iran and Russia "through bombings or assassinations or hostage taking in the coming days."
According to The Associated Press, the dispatch said Iraq did not have specific details on when or where the suspected attack would take place. A senior French security official said that French intelligence receives similar communication "all the time" and "every day". Six senior Iraqi officials confirmed the details of the dispatch, which was obtained by the AP.
Four of those officials told reporters that they had specifically warned France of a potential attack. The AP reported that two officials said France received a warning beforehand of details that French authorities have not made public. These details included that the Paris attacks were reportedly planned in the IS de-facto capital of Raqqa, Syria, where the attackers were trained for specifically for the attack.
Officials added that a sleeper cell in France later met with the attackers after they were trained and aided in the execution of the plan. The AP reported that 24 people were involved in the operation: 19 attackers and five in charge of logistics and planning. The Iraqi officials spoke anonymously because they were not authorised to discuss the issue publicly.
On 15 November, France launched a series of "massive" airstrikes against IS in Raqqa. Twenty bombs by 10 French fighter jets were dropped on a key IS command centre and training camp. A statement by the French Defence Ministry said, "The raid...including 10 fighter jets, was launched simultaneously from the United Arab Emirates and Jordan. Twenty bombs were dropped. The first target destroyed was used by Daesh (another term for IS) as a command post, jihadist recruitment centre and arms and munitions depot. The second held a terrorist training camp."
Activist group Raqqa is Being Slaughtered Silently said that there were 20 airstrikes in the city in the span of an hour. The group also reported that there have been "no civilian injuries" due to the airstrikes, but that there was "widespread panic" in the city. The airstrikes come just two days after Paris was hit by a series of coordinated attacks that left 129 dead and 352 injured. President Hollande has vowed to "destroy" IS after the attack.