Paris attacks: Bataclan gunman Ismail Mostefai was neighbour of Isis jihadi killed in Syria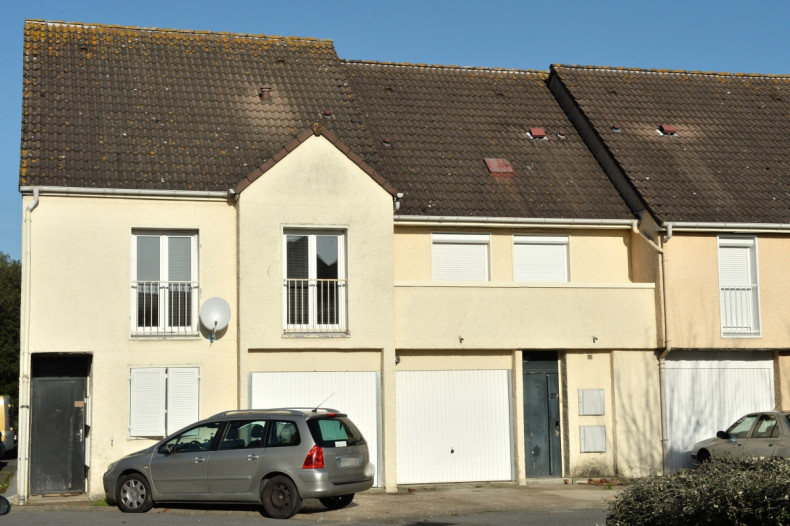 One of the attackers that massacred more than 120 people in a series of coordinated shootings and bombings in Paris lived just metres away from another jihadist, who was killed in Syria this year. The last known address of Ismail Mostefai, identified by authorities as a member of an Islamist commando group that killed at least 89 people at the Bataclan concert hall, is in Chartres, a small city about 100km south east of the French capital.
The 29-year-old French national lived with members of his family in a sleepy cul-de-sac of the La Madeleine suburb. Just down the road is the house of Sofiane Sankawi, a 23-year-old who was reportedly killed fighting for the Islamic State (Isis) in June.
The revelation will raise fears that a recruiting cell for would-be-be jihadists operates in this quiet city dominated by an imposing medieval cathedral.
Mostefai was born in the deprived suburb of Courcouronnes, south of Paris on 21 November 1985 and is understood to have relocated to Anatole France street in Chartres in 2009. Three neighbours confirmed to IBTimes UK that Sankawi lived a few doors down the same road. No one answered the door on 15 November and the house appeared to be vacant.
The pair are understood to have attended the same mosque in nearby Luce, at least for a brief period. It is not known if they were acquainted, but a local resident, who preferred not to be named, said it was at least a "bizarre" coincidence that both jihadists lived so close to each other.
Neighbours told IBTimes UK Sankawi moved to Orleans to study Maths at the local university a couple of years ago. He later told his parents he had secured a place in Dubai, but eventually travelled to Syria, where he is understood to have joined IS. He was reported killed during fighting in June this year.
"We watched him growing up, he was a kind young man," a woman living next door said. "His parents suffered so much for what happened". She also preferred not to be identified, like many residents of this quiet area unused to a massive media presence.
Mostefai also spent several months in Syria around January 2014, according to Le Monde newspaper.
Two worshippers, who gathered with many others at the Luce mosque for a press conference, said they believe Sankawi went there for prayers for a brief period of up to 2 months prior to 2013. He never expressed any radical views, they said.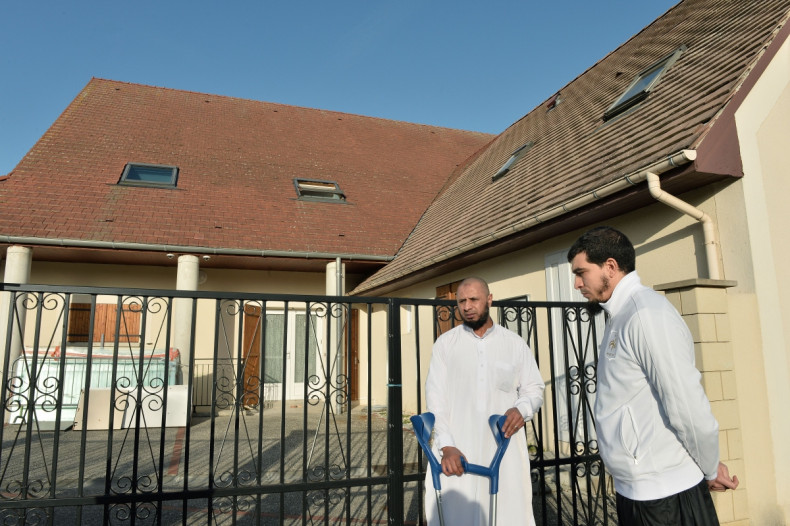 Sources close to the investigation into the Paris attacks told French media Mostefai was a regular at the same mosque. The president of the mosque, Abdallah Benali, denied that, saying he didn't know the attacker. "We expel people who do not respect our rules or behave strangely, and we report them to the authorities," he told AFP news agency.
Management at the mosque however, is understood to have changed over a year ago, although worshippers insisted that even under the previous imam, radical views were not accepted there.
At a press conference the current imam condemned the carnage in Paris. "We can't accept the killing of innocent people no matter what their religion", he said.
Le Journal du Centre newspaper said Mostefai was radicalised by a Moroccan imam living in Belgium, who was known to have visited the Chartres area several times. Neighbours to Mostefai described him as nice and sociable, adding he was however known for his recurrent run-ins with authorities.
"A few times police came here," explained Jimmy Le Becq, a 29-year-old living in the area, explaining they believed the alleged terrorist as involved in small drug trafficking.
In fact, Mostefai had eight convictions for petty crimes between 2004 and 2010, but was never jailed. In 2010, he was flagged for his radical views and placed on a watch list for potential extremists by French authorities. However, Paris prosecutor Francois Molins said he was never "implicated in an investigation or a terrorist association".
Other neighbours said they were stunned to learn of his involvement in the Paris massacre. "It's incredible," said a woman who wanted to remain anonymous. "We said good morning, good evening, he was cordial." She said they last saw him in the area in 2014.
Six people linked to Mostefai, including his father and older brother were arrested on 15 November by investigating authorities. The sibling said he had severed ties with Mostefai several years ago. "It's a crazy thing, it's madness," he told AFP as he was taken into custody.
IS has claimed responsibility for the Paris attacks.