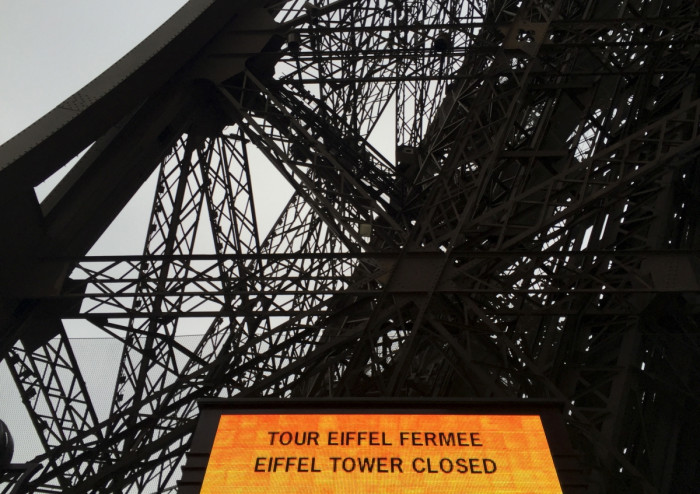 Armed police are reported to be going from room to room at the Pullman Hotel near the Eiffel Tower, which has been closed and the immediate area evacuated. It is unclear whether police are acting on a tip-off or if the search is connected with terror attacks 24 hours ago, in which at least 129 people were killed.
In related breaking news:
There are reports that there were seven attackers, not eight as reported earlier. The report has not been verified.
A peaceful protest calling for unity in Lille, northern France was disrupted by anti-Islam protesters holding banners. They were reportedly chased from the area.
Gatwick has now fully reopened and a 41-year-old Frenchman is being questioned after a firearm was reportedly found in a bin at the airport. It is not known if there was any connection to the Paris attack.
Latest: Eiffel Tower evacuated due to "false alarm" - police.