Paris attacks: Survivors of Bataclan and restaurant attacks speak of 'bloodbath' and chaos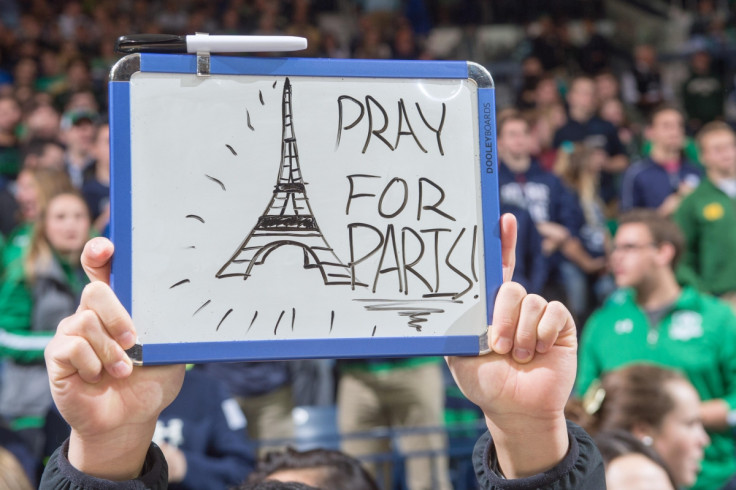 Survivors of the Paris attacks that have claimed more than 120 lives have spoken of witnessing a "bloodbath" in which people were "shot like birds". Residents living near the Bataclan concert hall, where 1,500 people were held hostage and 87 were executed, said they were shocked to hear sirens down the street.
"We usually hear those kinds of sirens from time-to-time, but they were repetitive so we were wondering what was going on. After a while, we switched the channel to the news station and we realised there were some incidents happening in Paris," Didier Quemener told CBC Radio.
"The entire neighbourhood was shut down. No cars could go anywhere. Now, it's actually extremely quiet. There's no one outside on the street."
Local resident Caterina Giardino described scenes of chaos. "As we went to our car we saw dozens of people running out of the Bataclan," she told France24. "Many of them were covered with blood, people were screaming."
Julien Pearce, a reporter for Europe 1 radio, described the terror inside the concert hall, where the Californian rock band Eagles of Death Metal was performing.
"I turned round and I saw one of these attackers, he was very young, barely 20, with a small beard. At first we thought it was part of the show, pyrotechnics or whatever," he said. "But when I turned round and saw him with his assault rifle and saw flames coming from his barrel, I understood it was no joke."
Restaurant attacks
Ben Grant was drinking in a bar with his wife when he heard one of the attacks on restaurants in central Paris. He said there were six or seven bodies lying on the ground, and was told shots had been fired from cars.
"There are lots of dead people. It's pretty horrific to be honest... I was at the back of the bar. I couldn't see anything," he said. "I heard gunshots. People dropped to the ground. We put a table over our heads to protect us. We were held up in the bar because there was a pile of bodies in front of us."
Meanwhile, Paul Taylor, a British comedian resident in Paris, was preparing to go on stage at a club near one of the restaurants that was attacked. He told the BBC he saw a number of people running towards the club "crying and not really knowing what was happening, just in shock".
"After asking them what had happened, they said they had seen some people drive up to a restaurant about 100 metres down the road and just shoot people who were sitting down. There were no official reports… and eventually I went on stage," he said. "As soon as I did the place got evacuated by armed police… Everyone on that street was getting evacuated.
"It was a pretty crazy and scary situation," Taylor added. "There were armed police everywhere, sirens, and people in a panic."
Twitter users have posted more moving and horrifying personal accounts of survivors.
#ParisAttacks survivor on @CNN says concert shootings went on for 10 to 15 minutes: "They reloaded several times, shooting at us like birds"

— Pedro da Costa (@pdacosta) November 14, 2015
#ParisAttacks survivor: "We wee so frightened. We just ran."

— Karyn Maughan (@karynmaughan) November 14, 2015
Survivor of #ParisAttacks tells me "It happened for what felt like forever" She says gunmen drove up to patio bar and opened fire.

— John Bachman (@BachmanANjax) November 14, 2015
Survivor at Bataclan concert told French media around 60 people escaped, pulled one by one onto roof and into nearby apartment #ParisAttacks

— Damian Grammaticas (@dngbbc) November 14, 2015
#ParisAttacks survivor speaking on @cbcradio feels guilty he is alive when he watched so many around him killed by terrorists. #PorteOuverte

— Natasha Fatah (@NatashaFatah) November 14, 2015
Latest on #ParisAttacks:6 simultaneous attacks, 158 at least dead, a survivor says shooter shouted "This is for Syria". #parisinflames #ISIS

— Bilyana Lilly (@BilyanaLilly) November 14, 2015
Survivor of Bataclan said: "terrorist screamed this if for what u have done in syria " and then they shoot at people randomly #ParisAttacks

— Cahit Storm (@cahitstorm) November 14, 2015
© Copyright IBTimes 2023. All rights reserved.