Paris attack: London alert as Scotland Yard warns Islamic terror strike 'highly likely'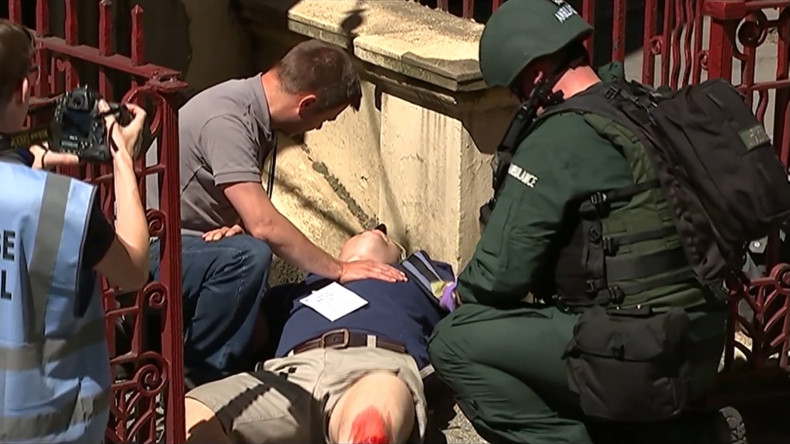 As the shock of the Paris attacks sinks in, attention in the UK is turning to the possibility of similar mass killings here. Police have already been strengthening security. Further measures are likely to be implemented later today following the planned meeting of the Cabinet's special Cobra committee.
Mark Rowley is The Metropolitan Police Service's Assistant Commissioner responsible for special operations, including anti-terrorism. When asked what measures are being taken to protect London, he told the BBC: "We've been strengthening our policing at ports, we've been strengthening our presence on the streets. Our liaison office is Paris is seeing what we can find out there and feed into our intelligence picture."
Rowley stressed that the police are already at a very high degree of readiness: "The threat level, of course, has been at severe since last autumn: 'an attack is highly likely'. That's the assessment and it's easy for that to fade into the background. That's quite a dramatic statement in itself. It's the second highest level it can effectively be for a substantial period."
This reveals that the police cannot operate at a higher degree of alertness and with a greater deployment of officers than at present for any extended period. However, Rowley said that dealing with a similar attack in London has been specifically planned for by the police. "It's one of the scenarios we have been thinking about. In July this year we did a massive exercise for exactly this type of scenario. It is very much on the radar in terms of something you fear will happen."
Rowley emphasised hat there is a whole spectrum of terrorist threats and activities to counter with "a range of methodologies, from a ghastly mass killing to use of the internet to provoke vulnerable young people into carrying out these attacks."
One concern is whether large scale public events in London and other UK cities can go ahead. Today's Lord Mayor's show in London is to take place as planned but Rowley says other events are under review: "Of course there are many events over the forthcoming days and weeks we will have to look at."
Rowley emphasised that assistance from the public is the key to countering terrorism. "This takes us back to not letting terrorists defeat us. At the heart of our success in counter-terrorism is the relationship between the police and the public."