Paris attacks: Man arrested in Germany for smuggling firearms and explosives linked to French attacks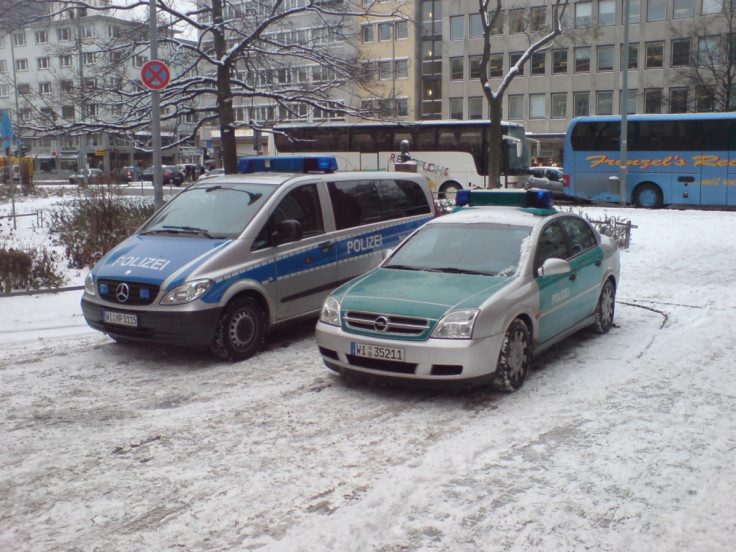 A Montenegrin man arrested with a cache of weapons including explosives, hand grenades and machine guns in Germany last week has been linked with the Paris attacks by local media. Several kilograms of TNT were found along with pistols, revolvers and ammunition were discovered, according to public broadcaster Bayrischer Rundfunk.
Police found weapons and explosives concealed in a "professional" hiding place inside the 51-year-old's Volkswagen Golf when they arrested him near the Austrian border, the station reported.
After he was stopped on November 5, investigators found pistol under the bonnet, which prompted them to take the car apart, the interior ministry in Munich confirmed.
In doing so, they uncovered a sophisticated smuggling operation, with automatic weapons, 200 grams of dynamite, hand grenades and ammunition concealed in the car's bodywork, they said.
Examination of the suspect's mobile phone and the car's GPS system indicated the detainee was en route to Paris, Bavarian State Police said in a statement.
"Someone transporting several Kalashnikovs, hand grenades and explosives could be from the serious crime sector, but there are reasons to suspect that this is about terrorist intentions, or someone supplying weapons to terrorists," said Joachim Herrmann, the Bavarian interior minister.
Together with French authorities, his department was "intensively investigating whether there was a link with the events in Paris", he said.
Montenegrin police told the Balkan Insight news portal that the suspect was "not Muslim" and said the German police had not directly connected him with extremist Islamic organizations.
A police spokesman told the IBTimes that they "would not provide any more information."
© Copyright IBTimes 2023. All rights reserved.