Paris attacks: Salah Abdeslam tells friend he regrets terror act and could be on the run from Isis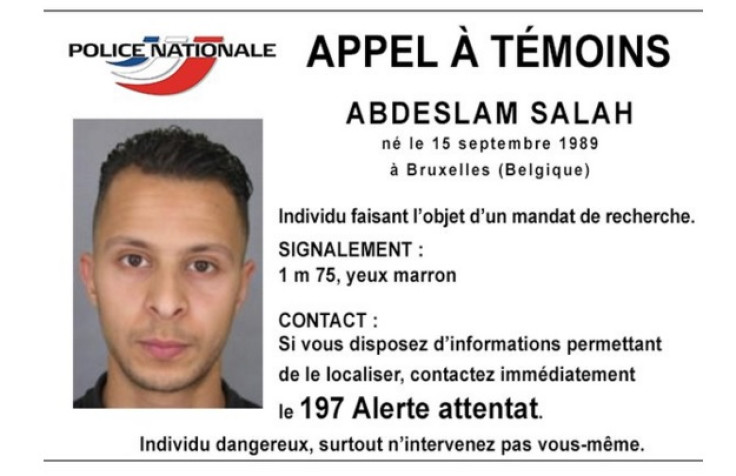 Salah Abdeslam, the most wanted man in Europe and the only terrorist alive after carrying out the Paris carnage, could also be on the run from the Islamic State (Isis). Abdeslam is believed to have confessed to a friend that he regretted taking part in the attacks which had "gone too far".
He reportedly approached the friend in Brussels on 17 November, according to a Belgian website. Abdeslam said he dared not give himself up as he feared the IS would take revenge on his family.
The account matches what investigators are increasingly suspecting -- that Abdeslam panicked and did not complete the tasks allocated to him, including his own "martyrdom". One of his brothers had blown himself up outside a café after the attacks, according to The Independent.
The small-time Brussels criminal is believed to have wandered in Paris for seven hours on Friday night (13 November) and early next day before fleeing to Belgium. This has strengthened the theory that his escape was not planned and could be the result of Abdeslam "chickening out" of killing himself or the detonator failing to work.
Abdeslam managed to trick police at least three times and secured his passage early after the attacks when his name failed to feature on the wanted lists. Abdeslam is a practicing Muslim who prayed and went to mosque occasionally, but did not display any extremist tendencies, according to his brother Mohamad.
The brother who blew himself up -- identified as Ibrahim -- has been portrayed by his former wife as a "chilled out" person who smoked weed, listened to music but was of good character. Abdelhamid Abaaoud, the Belgian mastermind behind the Paris attacks has been confirmed dead in a police raid on an apartment in Saint-Denis, Paris.
© Copyright IBTimes 2023. All rights reserved.