Paris attacks: Police stopped getaway car with Salah Abdeslam three times but failed to arrest him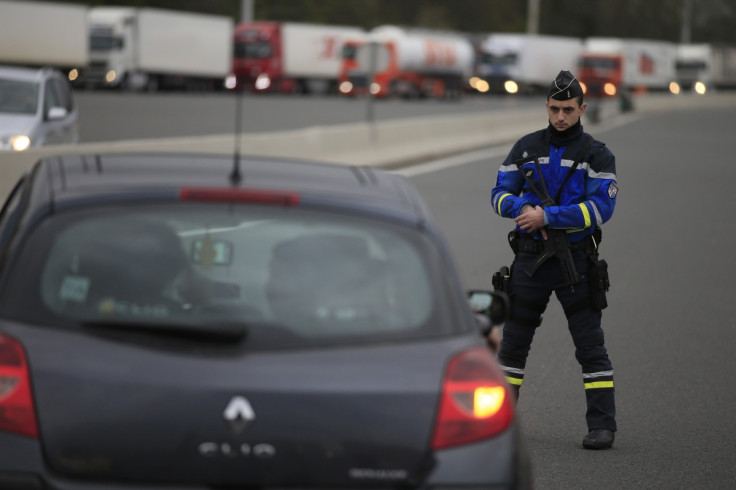 Two men suspected of having driven Salah Abdeslam, the gunman behind the Paris attacks that killed 129 on Friday (13 November), were stopped three times by French police on their way from the crime scene, Belgian investigators have revealed.
Judge Isabelle Panou issued an arrest warrent for Hamza Attou and Mohamed Amri on Monday after being accused of driving from the Brussels district of Molenbeek to Paris where Abdeslam, a 26-year-old Frenchman based in the Belgian capital, was allegedly waiting for them them to be driven back to Brussels.
Abdeslam, who is said to have escaped across the Franco-Belgium border after the attacks, was in a vehicle with Attou and Amri near the Belgian border when it was stopped by police on three occasions, officials said, but was released after checks. Their names were not at that stage on any wanted list.
An extensive manhunt is currently under way for Abdeslam.
Ammunitions found at gunman accomplices' homes
The two men, who were not in Paris at the time of the attacks, are being held in police custody where they are being interrogated for their "simple (logistical) role of taxi (drivers)". Quoting Belgian investigators, newspaper La Libre said the men denied any part in the seven attacks in the 10th and 11th Arrondissements and the Stade De France.
Police, however, found ammonium nitrate at their residence during a search. The chemical compound is known as a fertiliser that can be used to make improvised explosive devices. According to La Libre, this could be a vital discovery as police have been looking for the suspects who prepared the explosives used during the attack.
When the investigators asked Attou, 21, and Amri, 27, why they had ammonium nitrate, the men said they used it as fertiliser "for their garden".
It was also revealed that security forces found 5.56 caliber ammunition, as well as 7.62 caliber ammunition, used in Kalashnikovs.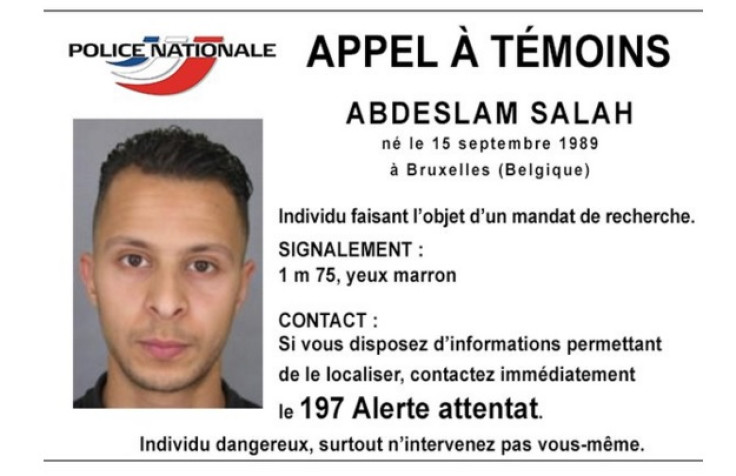 Salah Abdeslam 'was a bit stressed'
During their questioning, the two suspects claimed to be unaware that Abdeslam had taken part in the attacks.
"We didn't know," they said, according to La Libre, but insisted they had received only a call from Abdeslam a couple of hours after the attacks on the stadium and the Bataclan Concert Hall.
Abdeslam may have only spoken to them at 2am to arrange for the men to meet him in Barbès, a Parisian neighbourhood. This is where they picked him up at 5am in Attou's VW Golf that Amri was driving.
"We didn't speak much," the men said about their trip back with Abdeslam. "He was a bit stressed". The trio arrived in Molenbeek at dawn.
Interrogated about the location where they dropped Abdeslam off, the suspects' answers were said to be contradictory. They also denied seeing any guns when they drove Abdeslam. Investigators have raised questions about where Abdeslam may have left his arms: either he abandoned them in Paris, or the suspects were lying.
Attou, who lives in Molenbeek, has no criminal record.
Attou and Amri are charged with 129 terrorist assassinations and participation in the activities of a terrorist group/organisation. They are being represented by lawyers Carine Couquelet, Sophie De Waegeneer and Xavier Carette, who are not commenting publicly on the live investigations.
© Copyright IBTimes 2023. All rights reserved.