The brother of a suspected gunman in the Paris terror attacks on 13 November has urged him to turn himself in in a televised statement. Mohammed Abdeslam, brother of Salah, called for him to "surrender to police" in an interview with BFM TV.
"We are family, we are thinking of him, we are asking ourselves where he is, whether he is afraid. But the right thing to do would be to surrender to justice," he said.
"Salah was someone who never lacked his obligations. He prayed, he didn't drink, he went sometimes to the mosque, he dressed normally," Mohammed said, conceding that his brother was a tough guy who could also be very quiet.
Salah Abdeslam is one of three brothers believed to have been involved in the coordinated terror attacks which left 129 dead and hundreds more injured. An international manhunt has been launched to find him. The 26-year-old, described as a "dangerous", has brown hair and is 5ft 8in tall (175cm). One of Salah's brother has reportedly died during the attacks.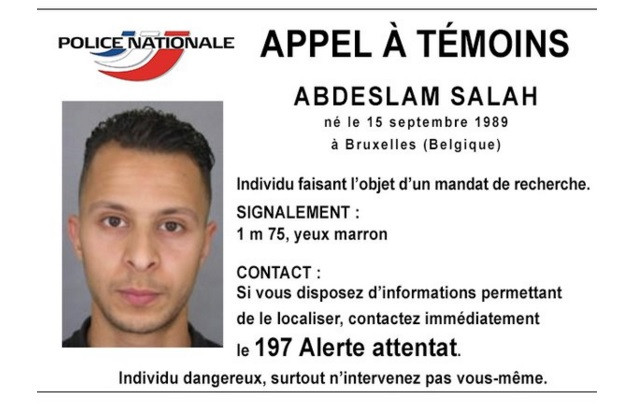 Ibrahim Abdeslam was identified by prosecutors as the man who rented a Seat vehicle used in the massacre. He carried out the suicide attack at the Comptoir Voltaire cafe. Ibrahim, 31, was a French national based in Belgium.
In the hours after the attacks, French police stopped Salah and two other men close to the border with Belgium three times, but allowed them to go on their way because their names were not at that stage on any wanted list.
The two, named as Hamza Attou and Mohamed Amri, were then arrested and are being held in police custody where they are being interrogated for their "simple (logistical) role of taxi (drivers)".
Quoting Belgian investigators, newspaper La Libre said the men denied any part in the attacks in the 10th and 11th Arrondissements and the Stade De France. During their questioning, the two suspects claimed to be unaware that Abdeslam had taken part in the attacks.
"We didn't know," they said, according to La Libre newspaper, but insisted they had received only a call from Abdeslam a couple of hours after the attacks on the stadium and the Bataclan Concert Hall.