Paris attacks: Theresa May says UK citizens should not be scared, but warns of 'severe' terror threat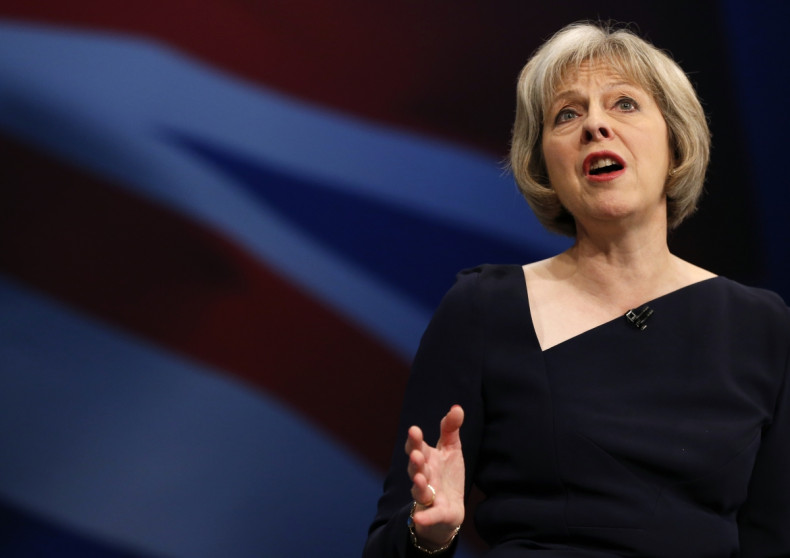 The Home Secretary Theresa May has said that the UK authorities remain concerned about a "handful" of Britons after the Paris attacks. Speaking on the BBC's Andrew Marr Show, she warned people in Britain to be "alert but not alarmed" over security and said increased police patrols and border searches were taking place.
Nick Alexander remains the only British citizen that has been confirmed dead in the coordinated terror attacks in Paris on 13 November, but May has said others had been injured.
"We believe that there are a handful of British nationals that we are still concerned about as a result of the Paris attacks, but we want to get the correct information before releasing any further details," May said. "The threat is severe… people should be alert but not alarmed," she added.
The Home Secretary also said that Britons travelling to Paris should stay vigilant, and keep an eye on the Foreign and Commonwealth Office (FCO) website for travel advice.
The terror threat level in the UK currently stands at "severe", which is the level that it has been set in Britain for over a year. The government has increased police presence on Britain's streets and tighter border checks, with more freight vehicles being screened.
Home-grown terrorists
May was also asked about the threat from British citizens returning from Syria and the likelihood of a terror attack similar to the ones that occurred in Paris happening in the UK.
"Over 700 people have gone to Syria and those that return are looked at in a case-by-case basis to see if action is needed," she said, "and of course it could be possible to prosecute some of them."
The comments come as the UK government held a second meeting of the Cobra crisis response committee in as many days.
Speaking after chairing the emergency meeting, May said: "We will be maintaining increased levels of security at our borders and people will see an increased presence of police and border force at all ports."
"Considerable consular work is being done by the British embassy," she said, "but also a crisis team was sent out from the Foreign Office here in the UK, to provide extra support to those who are in hospital and to those who have been caught up in this."