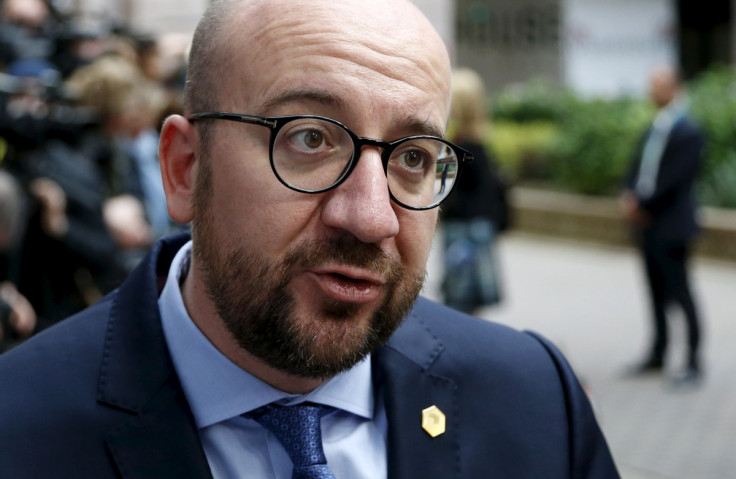 Seven men arrested in Belgium are reported to be a major focus of the investigation into the Paris attacks which left 129 people dead and 352 injured. At least one of those held was from Molenbeek, a district of Belgium's capital Brussels, according to the country's Prime Minister Charles Michel.
Michel added that one of the suspects was believed to have been in Paris at the time of the attacks. It was unclear whether this was the same man.
"Police operations will go on," Michel told RTL television as local media reported continued security activity overnight in Molenbeek.
A Belgian official also told the Associated Press that seven people have been detained in Belgium linked to the Paris attacks. Speaking on the condition of anonymity, they added that two of the seven attackers who died in Paris on Friday night were French men living in Brussels.
Paris' chief prosecutor Francois Molins had earlier said that a Volkswagen Polo found near the Bataclan concert hall – the scene of the worst attack – had been rented by a French national living in Belgium. A parking ticket found in the vehicle was issued in Molenbeek, a district of Belgium's capital Brussels.
The mayor of Molenbeek, Françoise Schepmans said it was conceivable that there "was a network" of terrorists operating in the area. However, the country's federal prosecutor's office declined to comment, saying that investigations were "ongoing", according to the La Libre newspaper.
Terrorist community
With it vibrant street life, canals and red-brick terraces Molenbeek was known as Belgium's "Little Manchester", but more recently the neighbourhood, which is home to large populations of Moroccan and Turkish origin, has been connected with two attacks in France.
Ayoub El-Khazzani, 25, who remains under investigation for "attempted murder with terrorist intent", after he was overpowered on a high speed train from Brussels to Paris with an AK-47 rifle, is from the area.
Officials believe that El-Khazzani, who was on the Schengen register – a watch-list of "persons of interest" that is shared by 27 European countries – planned to kill people on the train, a claim he has denied.
Security officials have also said the Islamist who killed people at a Paris kosher grocery in January during Charlie Hebdo massacre acquired weapons in Molenbeek.
Belgium has one of the highest per capita ratios of citizens fighting in Syria and Iraq of any country in western Europe: around 350 out of its population of 11.3 million.