Paris attacks: Syrian passport found near attacker 'may be fake'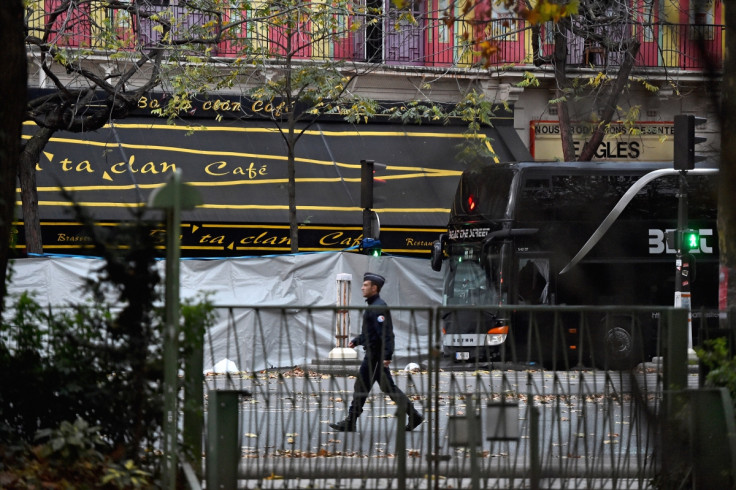 The Syrian passport recovered from near one of the Paris attackers may be fake, a US intelligence official told CBS news. The document did not contain the correct numbers for a legitimate Syrian passport and the picture did not match the name, said the official.
The passport found near the body of one of the eight attackers who struck on Friday, 13 November, was used to enter the European Union through Greece in October. The Serbian interior ministry said that the passport was used to enter that country on 7 October, by a man claiming refugee status.
French law enforcement officers are taking DNA and fingerprints from the attackers' remains to establish their identity. One of the attackers has been named as Omar Ismail Mostefai, a 29-year-old French citizen of Algerian origin, French officials said.
Mostefai was allegedly identified from the prints of a severed finger found in the Bataclan theatre, where more than 80 people were massacred. He was from Courcouronnes, 25km (15 miles) south of Paris, and was involved in petty crime before being radicalised in 2010, though was not implicated in any terror plots, French investigators told local media. Six people connected to him are in police custody.
Car and weapons found
Police have found a black Seat believed to have been involved in the attacks abandoned in Montreuil, an eastern suburb of Paris. Kalashnikov assault rifles were found in the vehicle, French media reports.
Investigators said on Saturday that terrorists who attacked bars and restaurants in the 10th and 11th arrondissements were carrying Kalashnikov AK-47 assault rifles.
Police have not confirmed if the gunmen who used the vehicle are still on the run.
Seven terrorists were killed in the attacks, according to a Paris prosecutor: six died by detonating suicide vests, while one was shot dead by a police officer in the Bataclan theatre.
Three people have been arrested in Belgium in connection with the attacks. A Volkswagen Polo found near the Bataclan was rented by a French national living in Belgium, Paris chief Francois Molins said.
© Copyright IBTimes 2023. All rights reserved.