City of love, Paris, began burying millions of love locks left by lovers around the world at the Pont des Arts on 1 June in a bittersweet farewell.
Padlocks weighing an estimated 45 tons in total will come off the bridge in an effort to prevent a safety hazard following last year's incident, where a part of parapet of the bridge collapsed due to the extra weight.
The total weight of the panel carrying the padlocks on the Pont des Arts bridge is at 500 kgs, which is roughly four times the permitted weight limit.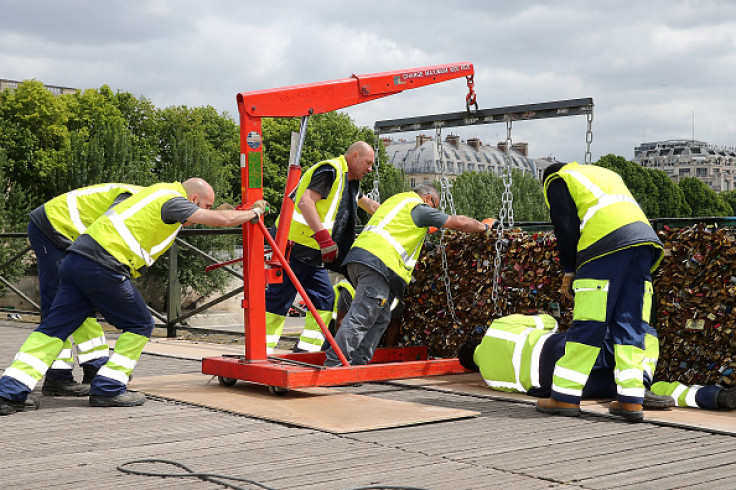 'Bucket list for Paris'
Delaney Collins, a tourist from the United States, witnessed as the locks were slowly dismantled from the famous bridge by city workers using cranes.
"It's a safety issue," Collins told France24 News before assuring that the city will still be a lovers' hub.
Janice Clay, a mother from Atlanta, who was visiting Paris with her daughter felt otherwise.
"It's sad. If it had never been there, it wouldn't be a bad thing, but it's on your bucket list for Paris: See the Eiffel Tower, the Louvre and the bridge of love," said Clay, adding, reported The New York Times.
Paris Deputy Mayor Bruno Julliard said: "Paris is going to be the first city to put an end to this practice. Maybe other cities will thank us.
"There are many other ways to say, 'I love you'. The message we want to send is that this practice has to stop."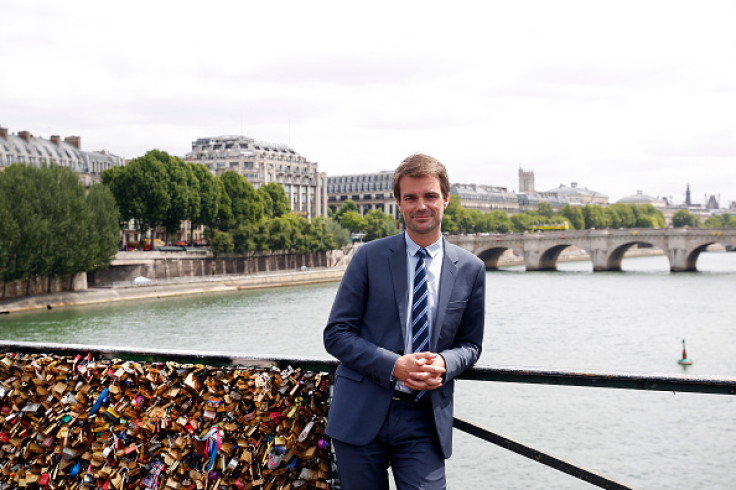 Meanwhile, a little further from the Pont des Arts bridge, an Italian couple was busy attaching a love lock to the Passerelle Léopold-Sédar-Senghor footbridge.
"It's a symbol of our love. We want to come back 10 years from now and find our lock," said Giovanni, reported France24 News.
Unaware of the city's new initiative, Giovanni disappointingly said: "If I knew that they were planning to take them down, I wouldn't have bought the lock."
Julliard has reassured other initiatives will follow to ensure people can still come to Paris to express their love.
"We want Paris to remain the capital of love, the capital of romance," said Julliard.
The tradition, which has become a tourist must-do in Paris, involves writing your initials on a lock and attaching it on to a bridge, and throwing off the key into the river.