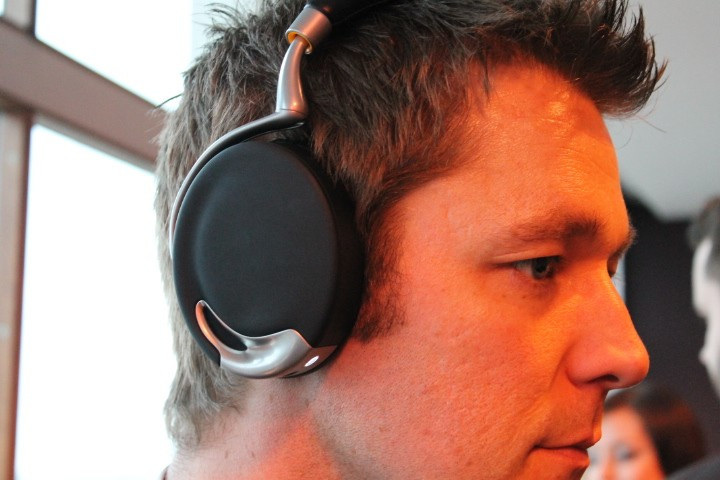 Key Features:
Wireless headphones with Bluetooth and NFC
Active and passive noise cancelling using four microphones
Touch control panel on right earpad
Proximity sensor automatically plays and pauses music
Price: TBC
Introduction
Parrot is a French company which has a tradition of developing Bluetooth technology to work in car stereo systems and hands-free phone kits. It does not have a tradition of creating high-end headphones.
But that is all set to change with the launch of the Zik headphones which have been designed by French designer, Philippe Stark, who has worked previously with the company to design a set of high-end tower speakers.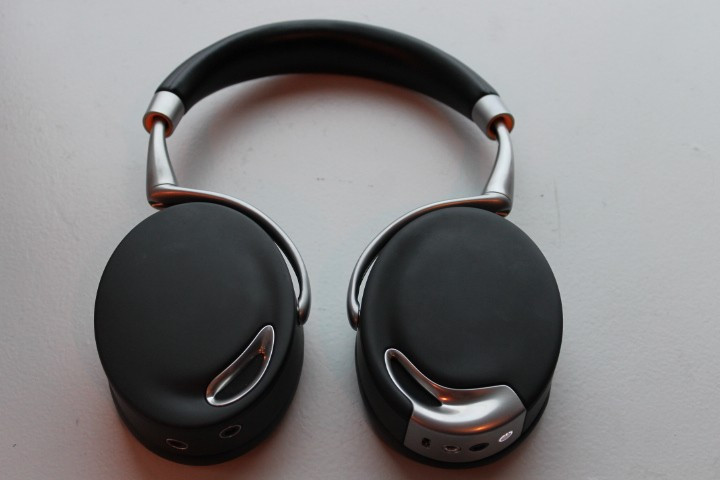 The headphone market is a crowded one at the moment, and Parrot is planning to go up against some heavy hitters like Bose, Sennheiser and Beats with the launch of their wireless, touch-enabled and noise cancelling headphones. Ahead of a July launch, we got a chance to test out the wireless 'phones.
Parrot Zik: Design and Feel
The Parrot Zik headphones have been designed to stand out from the crowd, while at the same time fuse seamlessly with the rest of your body: "The headphones are perfectly balanced and almost seem fused, looking like a mere extension of the human body and all its needs," Starck said.
Whatever the marketing bumph says, the fact is that these look very much like any other bulky over-ear headphones. The two earpads are large and well padded, with a soft-touch exterior, which Parrot claims is akin to the touch of human skin.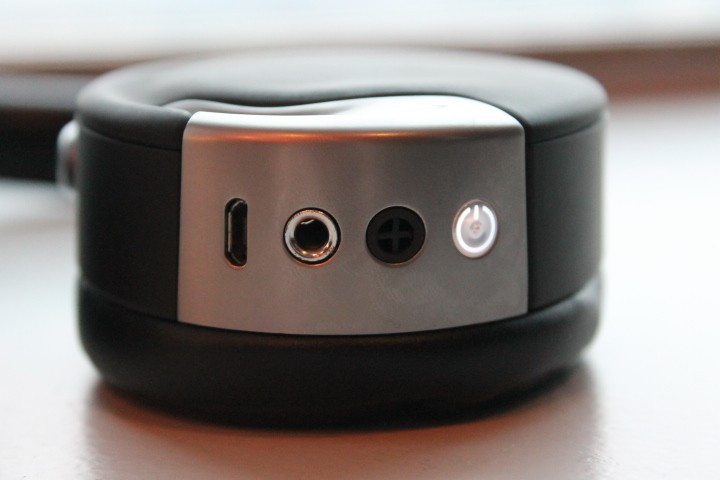 The interior of the headphones is well padded and uses memory foam to give a more comfortable and secure fit. The adjustable headband is metallic and covered in a "leather-like" material. The model we got some time with was a pre-production model and as such had a number of flaws, including a not very smooth action when adjusting the headband. According to parrot this will all be fixed by launch.
The earpads are connected to the headband by a pair of curved metallic struts which are designed to resemble a human bone. The also allow for the earpads to be rotated flat for easier storage and carrying.
There is certainly a sense of the premium from the Zik headphones and they did sit comfortably on our head for the short period we were using them. However we were not taken with the look of the headphones, though we couldn't quite put our finger on why.
Parrot Zik: Wireless and Noise Cancellation
The biggest selling point of the Zik headphones is the number of features Parrot has managed to cram into the two earpads.
First up is, of course, the headphone's wireless capability. While these are far from the first wireless headphones, they do offer two different ways of connecting to you phone, tablet, MP3 player or laptop.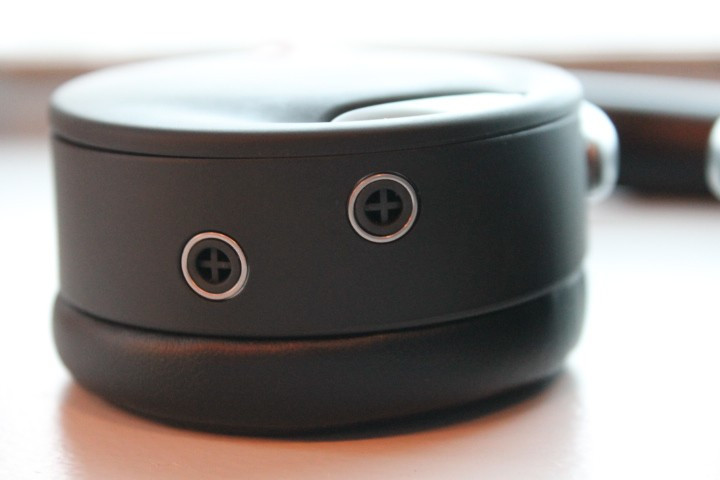 First up is Bluetooth, with Parrot saying it works will all types of mobile phone on the market at the moment. Pairing is very straight forward, once you press the power button on the bottom of the left-hand earpad the Zik headphones will show up on your device.
However if you have an NFC-enabled device, you won't even need to go through this kerfuffle, as simply tapping the phone to the left earcup with automatically pair the devices. We were unable to try this out during our demonstration, but Parrot assures us it works very well, and we can only take its word for it.
Next up on Parrot's list of headline features is its patented noise cancellation technology, with Parrot employing four microphones (two internal, two external) where most headphones with active noise cancellation only use one or two.
The external microphones pick up the ambient noise while the internal microphones pick up the noise going into your ear. These sounds waves are combined and the digital signal processing engine then determines the direction the sound is coming from and eliminates it.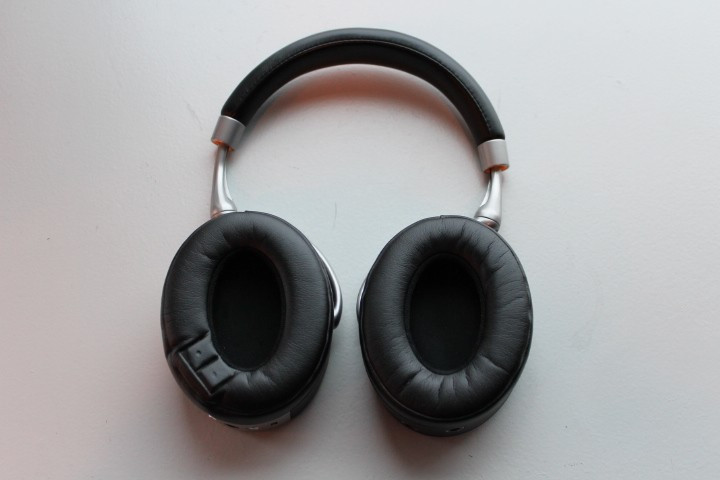 In our brief trial, we found that these headphones, while not cutting you off from the outside world completely, do offer excellent noise cancellation without giving you that odd feeling of being completely cut off.
Parrot Zik: Touch panel, proximity sensor and hands-free calling
The right-hand earpad of the Zik headphones contains a touch-sensitive panel, which allows you to control the volume of the music and skip forwards and backwards through your music tracks without even looking at your phone.
This is the first time any manufacturer has included this feature on a pair of headphones. Other wireless headphones use buttons for similar results, but the touch panel removes the need for blindly searching for the right button to press.
The system worked very well in our testing, with an upward or downward swipe increasing or decreasing the volume while a flick forwards or backwards changing tracks flawlessly. The sensitivity seems to have been calibrated just right which is vital for teh system to work well.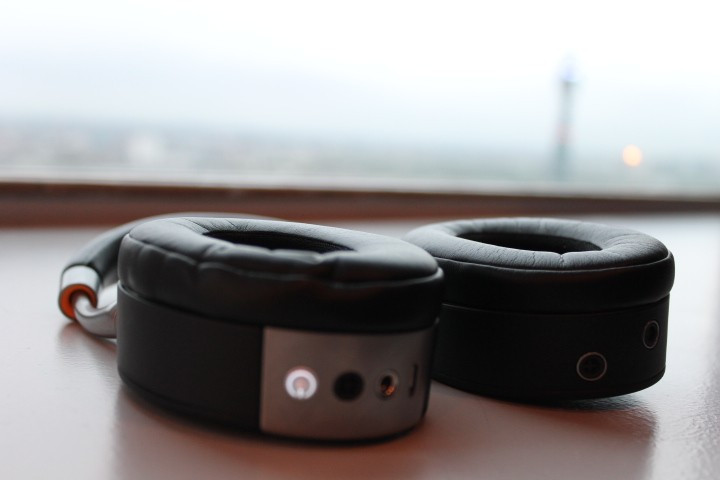 But what about playing and pausing? Well Parrot has solved this issue by integrating a proximity sensor into one of the earpads and when it senses that you have moved the Zik headphones off your ears, then it automatically pauses whatever is playing. When it senses that you have put the headphones back on, it automatically starts up the track where you left if off again.
This is a brilliant feature and again it worked perfectly in our limited testing. Having to fumble around to find your phone, or an inline remote when you want to quickly turn on and off your music is very annoying, and this elegant solution seems to solve it perfectly.
The earphones can also be used to make and take phone calls. If you have paired the Zik headphones with your phone and a call comes in, a single tap on the touch panel will answer the call, while a double tap will reject the call.
To make a call, press and hold the panel for two seconds and you will be able to use any voice recognition software included with your phone, such as Siri on the iPhone 4S, or S Voice on the new Samsung Galaxy S3.
However this is not the only technology Parrot has included with the Zik for making phone calls. A jawbone sensor is also included which picks up vibrations from your jawbone when you are on a call. The vibrations are then combined with your voice, as picked up by the two external microphones, with any extraneous ambient noise then eliminated.
Again we were unable to try out this feature and will have to wait for a full review before we can say whether or not it works as well as Parrot claims.
Parrot Zik: Sound Quality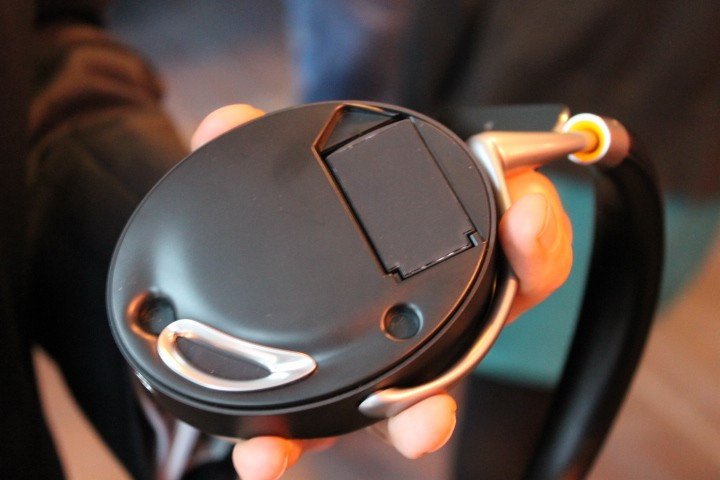 Of course the Zik headphones may as well have an integrated TV and coffee machine too, but at the end of the day, if the sound quality is not good enough, then all the technology in the world will make someone want to buy them.
To this end, Parrot has incorporated some more technology to create what it calls a "humanised musical image." What this actually means is that the headphones come with powerful digital signal processing algorithms which aim to build a "natural melodic image."
Called Parrot Concert Hall, this patented technology places the music in front of you, as if you are at a concert, rather than being heard from left to right. The aim of this is to replicate the acoustics of a concert hall, and iOS and Android apps will let you set the parameters of the effect, meaning you can have the sound as wide or narrow as suits your taste.
We listened to a variety of music through the Zik headphones during our testing and while we were unable to establish a real feel for how they sounded, they did come across as very bass heavy, though we will have to wait until we get a review pair before we can draw any real conclusions.
Parrot Zik: Verdict
Parrot has not announced a price for the Zik headphones yet, but a couple of Parrot spokespeople at the launch told IBTimes UK that the they would be going up against the likes of the Beats and Bose headphones which should put it somewhere in the regions of £300. The headphones are still in production and won't be launched in the UK until July.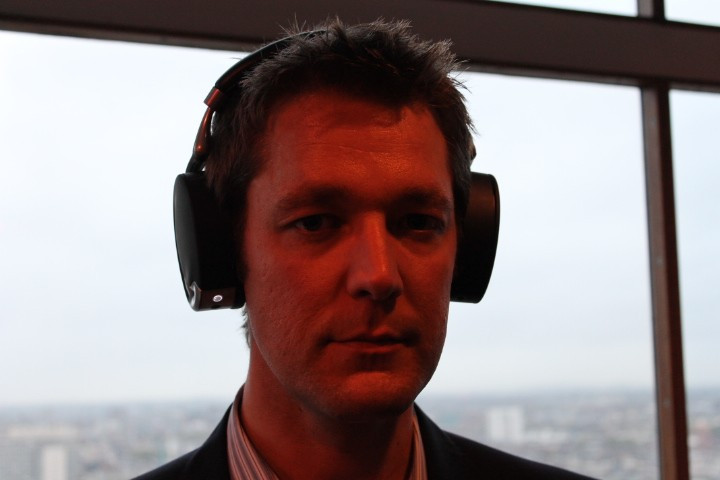 The Zik headphones feature a rechargeable battery which promises up to 24 hours listening, but with all the technology turned on, this will be drastically reduced to about five hours. Even when the battery is dead, the headphones can still be used with a supplied cable, though obviously features like noise cancelling and the touch panel will not work. The battery can be recharged using a supplied USB cable.
Parrot has put a lot of effort into getting the technology right in these headphones but it won't matter a jot if the sound is not right and we will only know that once we get a chance to review them properly, so make sure to check back soon for a full review.
Must Read:
Bowers & Wilkins P3 Hands On Review