Partying Polish pensioners stun London nightclubbers by dancing at Fabric until 5am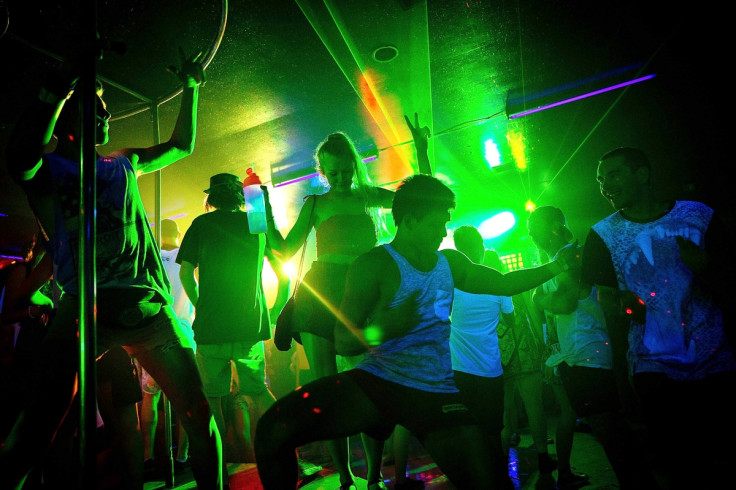 An elderly couple from Poland have stunned internet users by raving at a popular London nightclub until 5am – fueling themselves with cups of tea. Their story went viral when DJ Jacob Husley posted about it on social media, along with an image of him with the Warsaw-based husband and wife.
The couple bought tickets to the weekly house and techno party WetYourSelf after reading a review about Fabric nightclub in a newspaper. Husley said that they got to the club when doors opened at 10pm and intended to take the last Tube home when the event finished at 6am.
Husley wrote on Facebook: "I told them they had free bar, two shots of tequila to start, but after that they asked if they could have cups of tea."
The Facebook post was shared more than 4,000 times within 18 hours and thousands of people have commented to express their admiration for the elderly couple. Husley told the Evening Standard that he initially thought the couple were lost when he saw them walking down the stairs slowly, with the woman on crutches.
Although the couple couldn't speak much English, Husley found a Polish speaker in the club who was able to translate that the couple were in London visiting their daughter. They added that when they were back home in Warsaw, they enjoyed spending their Saturday nights visiting nightclubs.
Husley told the Evening Standard: "I took them upstairs to the balcony [VIP area] and bought them some tea – because they wanted to have tea. They were really sweet; they were on the balcony with their hands together ballroom dancing."
Despite taking them to the VIP area, Husley said that the couple were more interested in joining the party downstairs. When he went back to check on them, he found them in the crowd on the dance floor, with the husband even dancing with some younger girls."
"They were really happy, they loved the crowd, it was really, really great," Husley said, adding that it was the best experience he has had in 10 years of hosting the Sunday event at Fabric. "My dad is 83 and came to see me play in Fabric as well, and stayed until 1.30, but they were there until the end, it's quite incredible."
Although the couple intended to stay until 6am and get the Tube back to Watford, they took Hansen up on his offer to get them a taxi. At 5am, the couple decided to call it a night.
© Copyright IBTimes 2023. All rights reserved.