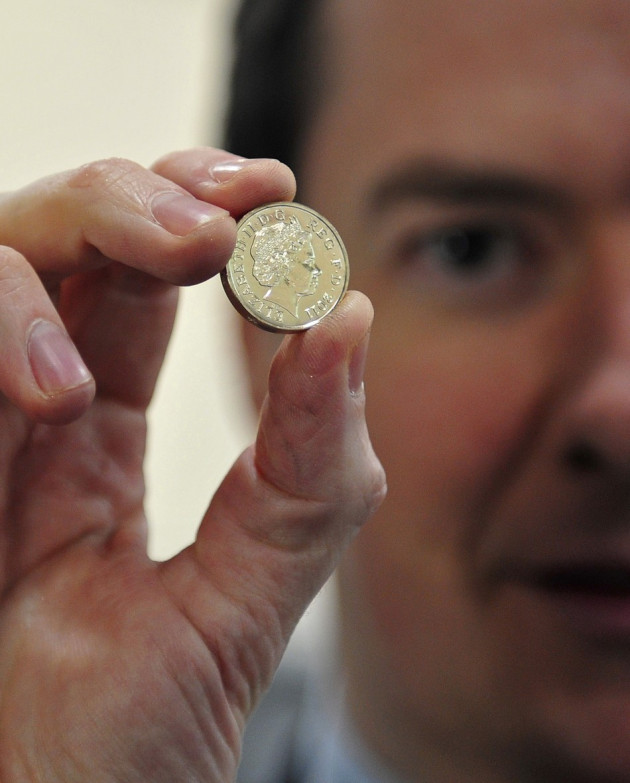 EDITOR'S VIEW
Martin Baccardax: IBTimes Business Editor
Humiliation. Shame. U-Turn. Embarassing. Shambles.
Fleet Street's cut-and-paste reaction to reports that the Conservative-led coalition government was reconsidering two tax increases unveiled in Chancellor George Osborne's spring budget.
Thankfully for the government's critics, one of those taxes included a funny-sounding word: pasty.
For the benefit of readers outside of the UK, a pasty is a hot, sandwich-like snack favoured up-and-down the country by young and old alike, although it does hold a somewhat mythical resonance as the favoured lunch of the working man.
The original plan was to include those snacks into the wider group of ready-to-eat foods whose prices include a value-added tax of 20 percent.
Sadly, context in the raging debate over "pasty gate" has disappeared as quickly as a stack of sausage rolls on a building site.
Estimates (and goodness knows where they come from) suggest the Treasury would have collected about £70m from the pasty tax and an increased levy on so-called "static caravans".
In a £1.1tn economy, that's the equivalent of you and I deciding not to spend around 7 pence from a £100,000 budget.
In other words, it's hardly a game changer.
But that's not prevented the story from escalating into a mini referendum on the economic stewardship of both Osborne and Prime Minister David Cameron. Frustration in the lack of growth - and decades-old enmity of political rivals - has given a heretofore miniscule aspect of an overall budget a life and a news cycle of its own.
The fact that pasties are a symbolic snack of the working class that contrasts sharply with socioeconomic background of the Prime Minister and his Chancellor only served to add heat to the fire in a nation where class definitions too often cloud reasoned debate.
And more's the pity.
I'm no defender of the government's record on matters political or economic, but I am a dispassionate observer of a global economic realty. And it should be clear to anyone without an agenda (or a penchant for funny headlines that include the word pasty) that a focusing on this-or-that decisions on this microeconomic scale is to delude the public as to what's happening to governments, businesses and consumers all over the world.
At present, there is one economy that's growing right now in Europe - and it happens to be the world's biggest exporter. And even Germany's advance this year will be lucky to reach 0.5 percent if all the chips fall where they should.
Elsewhere around Europe - the closest peers to Britain's plight - recession, depression and total collapse appear to be increasingly likely scenarios.
As I write this, political and business leaders are seriously studying and stress-testing contingencies for an economic catastrophe in Greece that has the potential to ignite unparalleled civil unrest and financial market chaos.
And we're debating the merits of a tax proposal that would earn less money than the Chelsea Football Club is reported to be spending to secure the services of the Belgian midfielder Eden Hazard.
Big numbers are simply too difficult for most of us to conceptualise. Stacking £100 notes on top of one another to create the visual effect of £1tn would require significantly more space than any of us can naturally contemplate.
As a result, our perfectly understandable frustration with the economy manifests itself into anger at concepts and numbers that are easier to grasp: MPs' expenses, bankers' bonuses, civil service pensions.
Those in politics and the mainstream media with axes to grind on any particular issue are more than happy to exploit that preference to their own benefit.
Meanwhile, the larger and more important debates about easing the economy's reliance on financial services, supporting competitive exports in a globalised economy of ever-weakening currencies or engendering job creation outside the embrace of unsustainable government spending are completely lost.
Pastygate itself might a harmless bit of fun and a soothing channel for a nation's irritation at the slow pace of improvement in our financial fortunes.
But it should never be confused with intelligent debate over economic strategy.
OPPOSING VIEW
Shane Croucher: IBTimes Business Reporter
There was no tax on paté foie gras. No levy on beluga caviar. No additional rate for fine Champagne.
But there was a tax that punched right into the ordinary, working Briton's gut - the pasty tax.
It was yet another attack in the perpetual battle between millionaire Tories and the hard-pressed people.
Peckish grafters up and down Britain, looking forward to a hard-earned and tasty snack at lunch, were slapped with a ludicrous and unfair VAT increase on their hot pasties in Chancellor George "Gideon" Osborne's Budget.
And now, after a wave of anger from the press and public, the weak chancellor and even weaker prime minister, David Cameron, tossed away their last vertebrae and slithered back under the rocks, dragging their coat-tails behind them and scrapped the pasty tax.
It is easier to do u-turns when you have no spine.
Despite the outcry, the posh boys had by-and-large got away with their penny pinching from the poor. Britain's pasty fans swallowed the tax rise, too busy treating their raw wounds from other government assaults.
While Osborne and his super-wealthy cronies toasted his income tax cut for the country's richest, ordinary Britons have seen their housing and child benefits snatched away from them, their NHS and other vital public services cut to pay the price of a financial meltdown they did not cause.
Yet even this feeble and spiteful government could not hold their nerve and u-turned on yet another disastrous policy from the professional ditherers.
It represents the slack decision-making characteristic of this government, from a home secretary who gets her dates confused and risks keeping a dangerous Islamist in the country, to a devious culture secretary who misleads parliament about his dealings with the powerful owners of big media.
No wonder the country has plunged into another recession.
While the pasty tax only represents a minute yield for Treasury coffers in the scheme of a budget worth over a trillion, it was symbolic of the arrogance and attitude the Tory front bench has towards the millions of everyday Britons who just want to earn an honest living - unlike many of the financiers still living a life of luxury despite their unpunished economic crimes.
Let's hope the next u-turn we see is from the economy.