'Pathetic Attitude' to Risk Keeps UK Startups Behind Silicon Valley
An obsession with vicarages and fast cars, with a 'pathetic attitude' to risk and reward is keeping the UK's startups behind Silicon Valley and the US, says equity expert Edmund Truell.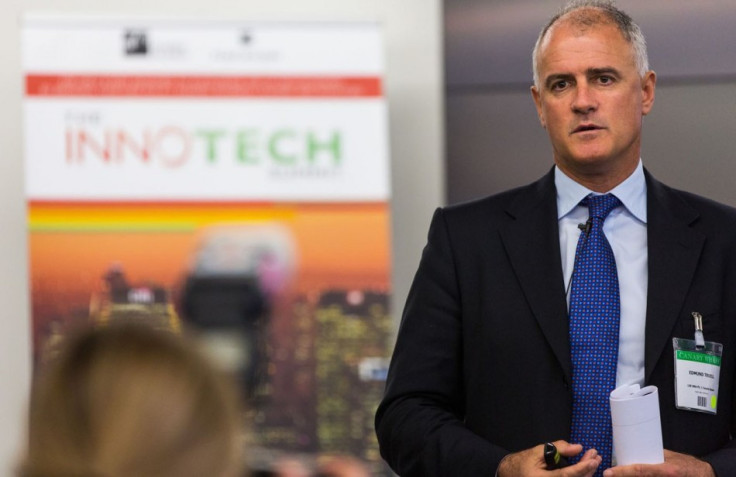 Speaking at the Innotech Summit, held in London's Level 39 startup accelerator, Truell gave his frank and honest views on why the UK hasn't seen the kind of venture capitalist investment in tech startups that Silicon Valley has experienced.
Truell was appointed chairman of the London Pensions Fund Authority by Mayor Boris Johnson in late 2012 and has 28 years of financial services experience, becoming chairman of the British Venture Capital Association in 2001.
Looking at startups from a venture capitalist's point of view, Truell said: "I'm looking for ambition to be a world leader. The greatest problem in the UK that I can see is, why do we not have very many companies that really make it, to be worth $20bn (£13bn), as in the US?
"Why? [A startup founder would say] 'oh, I'm going to have £3m if I sell now, I'm really excited by that, I can buy a vicarage and a fast car.' Oh for God's sake, you could hold on and sell it for £300m. [but they say] 'oh no, I might lose my three million'."
It is this lack in belief and ambition to create game-changing companies that Truell believes is the reason hubs like Tech City are yet to see startups grow to become the Facebook, Google and Twitter of the UK.
"There's this pathetic attitude to risk and reward which really, really disappoints me as an investor." Truell went on. "I get very cross about it, although I'd actually be very pleased to buy out these guys. [I'd say to them] you've made a good company, thank you very much, I'll pay you less than it's worth and find someone who actually wants to make it grow.
"So this is an exciting moment for someone like myself when I've got my sharp teeth on, but it's a very disappointing moment for UK plc."
Addressing some 200 attendees at the Canary Wharf-based summit, Truell went on to explain how for the last 14 years the average venture capital fund in Europe has made no money for its investors, a situation he calls "industrial failure."
Venture capitalists then become worried about how their investment will work out, so restrict themselves to "dribble out half a million pounds at a time across multiple funding rounds - and then [startups] get to funding round seven and by then you know you're not doing very well."
Lessons from the US
To reverse this pessimism from VCs, Truell says they need to look to the serial founder, an entrepreneur who has launched several startups, and while they may not have succeeded, Truell claims there is no negative correlation between the number of failures and the size of the eventual success.
Investors must inject "serious money, not just half a million and hope it'll go OK." Truell claims: "On average in the US they put in 5.5 times more [money] per deal than they do here in the UK.
"That extra money goes to accelerate the growth of the company, accelerate it into market and that time to market is really, really crucial. Your great technology and business idea will also be started in Helsinki, in Calcutta, in Silicon Valley, wherever the hell it may be...unless you get to market first and reserve your patch for six months you'll be competed away."
Done is better than perfect
Getting a startup to market as quickly as possible is crucial if the business is to grow and succeed, because rivals will no doubt be developing the same product; Truell insists that speed to market is more important than bringing an entirely finished, perfect product.
"If you haven't got to the stock market in 10 years, you will not get there. You can not be running for 200 months hoping somehow you might get an exit. You are history by then, your technology is dead, your business model is out of date."
When asked to go advice to startups on how to secure venture capitalist funding, Truell said ambition is key, and to explain the user benefits of the product to any potential venture capitalist, not the technology it uses.
"Startups are usually one guy with a bright idea, maybe two. I don't want two-person businesses. I would like you to come to me with a startup and say 'right, I'm going to employ 35 people, this is why we need so many, and this is why we need £25m to start off'.
"All too often there's a guy who just loves fiddling with the screwdrivers to make some machine better. I'm not interested. Get it to market, it doesn't matter."
And as for how Truell defines the success of a startup?
"I define success if my businesses are being investigated by the monopolies commission. You want to be the market leader, and yes the monopolies commission might not like it, but you do actually get more money from being a monopoly."
© Copyright IBTimes 2023. All rights reserved.