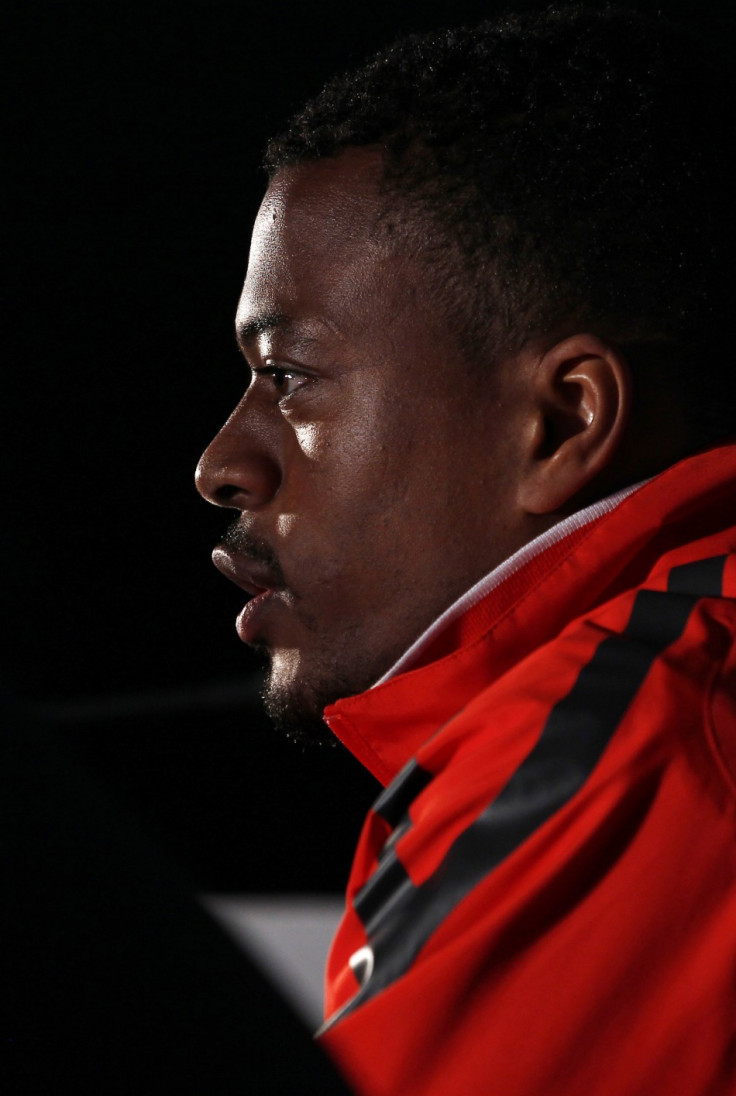 The frustrating show in the Champions League came as a wake-up call for the Red Devils and inspired them to regain their form in the Premier League, according to Patrice Evra.
After back-to-back 5-0 wins over Fulham and Wigan, Manchester United are now level on points with Premier League leaders Manchester City, but City are still on top on goal difference.
The French defender told MUTV: "It was a big disappointment when we went out early in the Champions League. But I think it was a wake-up call, because maybe everyone looked at themselves in the mirror and said 'we can do much better'."
United have bagged four wins since a 2-1 loss at FC Basel which led to their Champions League exit before the knockout stages.
Evra has added: "This is the United spirit - you can play everywhere. If you want to win, you have to accept it. You can see Antonio Valencia playing right-back as well. Only because United play like a team.
"The team is the star, not only one player. That's why you can put me and Michael Carrick at centre-back - we're going to win because it's the team effort and team spirit. That's why I'm confident. In six years playing here - no team has got that Manchester United spirit. This is United. This is why I'm so proud to play here."