Juventus defender Patrice Evra is keen to make a return to former club Manchester United in the January transfer window, according to reports.
The Times newspaper claims the Frenchman has told his friends that he would have no hesitation in moving back to Old Trafford should the Red Devils declare an interest in re-signing him.
Evra, 35, has only made six appearances in Serie A for Juventus this season.
He joined the Italian giants in the summer of 2014 after spending eight trophy-laden years at United, where he won five Premier League titles and one Champions League.
In an Instagram post on 4 January, Evra suggested that his future in Italy was unclear.
"Only my monkey knows what's (sic) will happening next. I love this game," he wrote.
Earlier, Evra's former teammate at Manchester United, Rio Ferdinand, had fuelled transfer speculation by enquiring about his future on social media.
Left-back has been an area of concern for United boss Jose Mourinho, with Luke Shaw and Daley Blind struggling for form, and Ashley Young and Matteo Darmian not convincing with their performances in the position.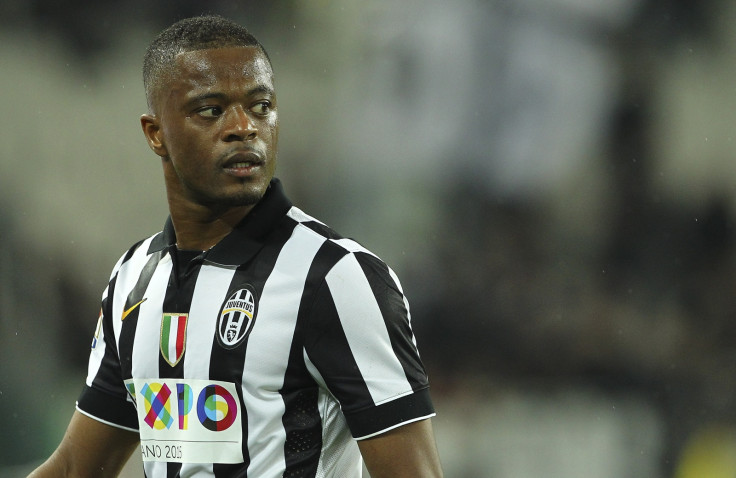 Last month, Mourinho said he would not make more than one signing in the January transfer window.
"I believe more in the summer market than the winter transfer window as it gives you more stability, more time and more choice," he was quoted as saying by ESPN.
"Let's see what happens. If we buy a player we buy a player, but we are not buying two, three or four.
"If we open the door for someone to leave, it is not because we push him but because he wants to leave."
The Portuguese manager added: ""I still have bad feelings towards myself as I didn't give a real chance to everyone.
"To be honest people like Young and Memphis [Depay] I didn't give them a run of matches for them to prove so I have this little bad feeling."