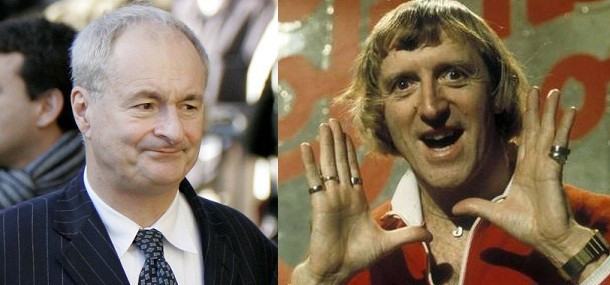 Broadcaster Paul Gambaccini has claimed Sir Jimmy Savile used his famous charity fundraising work as leverage to protect himself against accusations about his private life.
Gambaccini made the allegations as an ITV documentary is due to be broadcast which claims the former Jim\'ll Fix it presenter sexually abused as many as 10 underage girls during the height of his career.
Speaking on ITV\'s Daybreak, Gambaccini said he had been \"waiting 30 years\" for such allegations to come out. He also claimed one newspaper had planned to expose the former DJ, but Savile gave an interview to a rival paper which had the effect of stopping the negative piece.
Gambaccini added: \"On another occasion, and this cuts to the chase of the whole matter, he was called and he said, \'Well, you could run that story, but if you do there goes the funds that come in to Stoke Mandeville - do you want to be responsible for the drying up of the charity donations?\' And they backed down.\"
Sir Jimmy Savile was investigated under caution by Surrey police in 2007 over allegations of a sexual assault dating back to the 1970s.
The investigation was later dropped after the Crown Prosecution Service (CPS) said there was insufficient evidence for a prosecution.
There has been anger from friends and family of the late TV presenter that the latest accusations have surfaced nearly a year after he died and Savile is unable to defend himself.
Gambaccini said: \"It comes out when he\'s dead because Jimmy Savile had an imperial personality in show business, I\'m not talking about personal life.
\"You just didn\'t mess with Jim. He was the governor, because after all he had been the first great club DJ, he had been the originator of Top Of The Pops presentation, and you just let him have his turf.
\"And none of us were interested in going there because he was away from us. At social occasions we would all be together, but Jim would not be and he had his own life.\"
People are also worried the accusations which will come out in the documentary entitled Exposure: The Other Side Of Jimmy Savile could be damaging to his charities.
A spokesman for the Jimmy Savile Charitable Trust told IB Times UK:\"We are saddened by any proposed television documentary which alleges that the late Sir Jimmy Savile committed acts of underage sexual abuse.
\"The publication of such grave allegations may affect the charitable trust, which supports so many good causes.
\"We are conscious of the dedication and effort that Sir Jimmy made throughout his lifetime to charity. He raised more than £40 million for good causes, giving away 90% of his income.
\"The broadcast of such serious allegations, which by their very nature will be one-sided, may impact on the charitable trust and its endeavours.\"
Roger Foster, Savile\'s nephew, has said his family are \"disgusted and disappointed\" at the allegations against the 84-year-old, who died last October.
Foster, from Goole, East Yorkshire, added: \"The guy hasn\'t been dead for a year yet and they\'re bringing these stories out. It could affect his legacy, his charity work, everything. I\'m very sad and disgusted.\"