Former England footballer Paul Gascoigne has been admitted to hospital following a 'drinking binge'.
The 47-year-old, who has a history of problems with alcohol dependency, was found slumped outside his penthouse apartment in Poole, Dorset, brandishing a bottle of vodka.
He faces eviction from the £3 million rented home, after neighbours complained about the excessive noise levels.
According to the Daily Mirror, the former England striker was taken by ambulance from his home and admitted to Poole Hospital.
A spokeswoman for South West Ambulance Service confirmed paramedics were called to attend to a patient in the Sandbanks area on Wednesday afternoon.
According to the Daily Mirror, a friend of the football star said: "It is very sad. But the reality is Paul has been drinking for the past few weeks and once that happens things will only end one way.
"Today things came to a head. He has had a lot on his plate as he is in the process of trying to find somewhere to live.
"His landlord had given him 10 days to get out of the flat and it was weighing on his mind. Obviously things became too much for him in the past couple of days and he has turned back to the bottle."
Gascoigne's battle with alcohol has been well documented and led to the football hero's public fall from grace.
His fellow England players and friends rallied round the troubled footballer, with Gary Lineker and Liverpool's Steven Gerrard sharing the expense of having him sent to the £7,500-a-week Cottonwood Clinic in Arizona.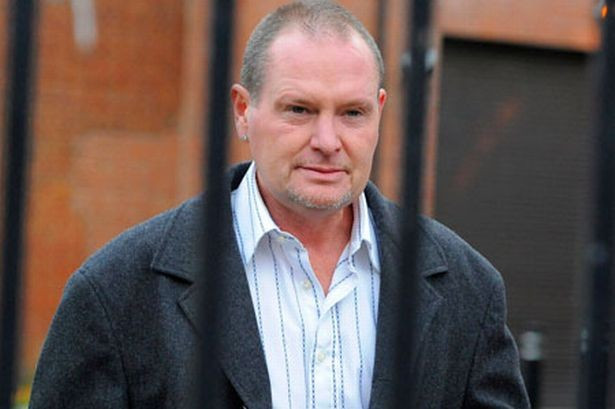 Gascoigne was said to be close to death as the treatment clinic tried to detox him and was rushed to hospital, where he was pronounced dead.
He survived the scare but despite his brush with death, the former Lazio star was soon seen drinking again.
At a charity event in February last year, he appeared on stage, shaking and crying after days of heavy drinking.
Fans who recently saw him at a WH Smith store, said he appeared 'unsteady on his feet'.
The football star enjoyed a prolific professional career which saw him represent the likes of Newcastle, Tottenham, Lazio and Rangers, whilst also becoming a firm favourite with England supporters.
Gascoigne last played professional football a decade ago, when he made five appearances for then-League Two side Boston United.
His current circumstance conflicts starkly with his demeanour as recently as July 20, when he was seen relaxing with friends over coffee and balancing a ball on his head before playing a game of mini golf.
A spokesman for Gascoigne declined to comment on the incident outside his home.