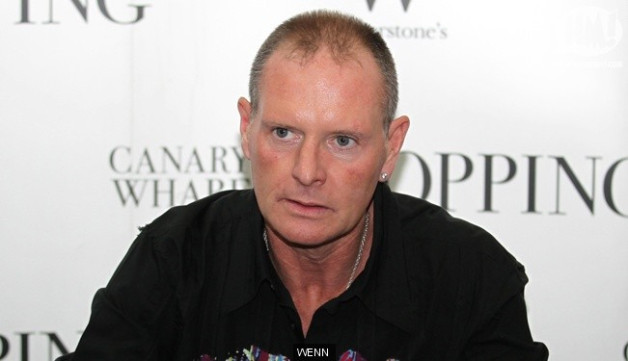 Former England footballer Paul Gascoigne has revealed that he was pronounced dead by doctors at the US hospital where he was being treated for chronic alcoholism.
Fighting back tears, the star described regaining consciousness in the intensive care unit of an Arizona hospital to hear one doctor say: "I don't think this guy is going to make it."
He recalled begging staff: "Please save my life - I don't want to die," before stipping back into a coma.
The former England star said he was "out cold" for three days, and woke to find himself strapped to a bed.
"I remember waking up, and they had strapped my ankles and knees, my body, my chest, and tied my hands to the bed," he told The Sun newspaper.
"There were tubes down my right, tubes down my left, an oxygen tank, and three doctors pumping injections in the side of me to keep me alive.
"I knew I had been in a bad way, but I didn't realise it was that bad, I really didn't.
"The medics who have spent their career treating alcoholics said my detox was the worst they had ever seen. I had been pumped with more drugs than any other patient.
"Three doctors didn't think I would make it.
"I was out cold for three days. It was unbelievable looking down and wondering how this had happened to me. It has got to inspire me never to let this happen again.
"I was excited because I was f***ing dead two weeks ago. I've come through that - death. I was dead."
'I looked like a corpse'
Days before he flew to Arizona, Gascoigne was photographed making a drunken appearance at a charity event, before friends contributed money to fund his £7,500-a-week stay in rehab.
Gascoigne, 45, was admitted to the Cottonwood rehabilitation centre for treatment for alcohol addiction in early February, but was transfered to hospital in Tucson after suffering an extreme reaction during his detox.
He said: "I checked in and remember vaguely wandering round with the shakes. They gave me something to stop the shakes for a little bit."
But on his third day at the clinic, his organs began to shut down due to the effects of alcohol withdrawal, forcing his transfer to intensive care.
"The doctor said he was surprised if I would make it through. I still had withdrawals from it for another six days.
"What scared me more than anything was that they said: 'I don't think this guy is going to do it.' I thought I was on my way out. I looked like a corpse. I was a total wreck."
Gascoigne now plans to stay with his father, John, in Newcastle, while he attempts to rebuild his life.
The star said his latest drinking spree occurred after a period of nearly 18 months' sobriety, after he was photographed in Dubai passing a beer to a friend, Jimmy "Five Bellies" Gardner.
"Everyone who saw me passing Jimmy his pint thought I had been drinking, and a photo was spread around," the former Newcastle and Lazio star recalled.
"I was only passing a pint to my friend. But I decided, if people think I'm back on the booze, then I might as well do it for real.
"I'd done so well for about 17 months then all of a sudden I picked up that drink."