Liverpool have a better team than Manchester United and are more exciting to watch than their great rivals, according to former Red Devils defender Paul Parker.
The two clubs lock horns in a pivotal Premier League clash at Old Trafford on 15 January, with Jurgen Klopp's side holding a five-point advantage over the hosts.
Writing on Eurosport.com, Parker said Reds players would dominate a combined Liverpool-United XI as they have more "flair".
Adam Lallana, Philippe Coutinho, Roberto Firmino and Sadio Mane are among those who Parker thinks would walk into a workmanlike United team.
"United are missing a bit of dynamism. I don't think there's much of a change of pace or enough craft, and they should be looking to add a bit of a spark, that little bit of flair," he wrote.
"There aren't many players there at the moment who can pull create something out of nothing. There's Juan Mata, Paul Pogba might do something, Zlatan Ibrahimovic might do something, but they need a little bit more."
The former England international criticised Mourinho for his safety-first approach to big games and for ignoring United's attacking traditions.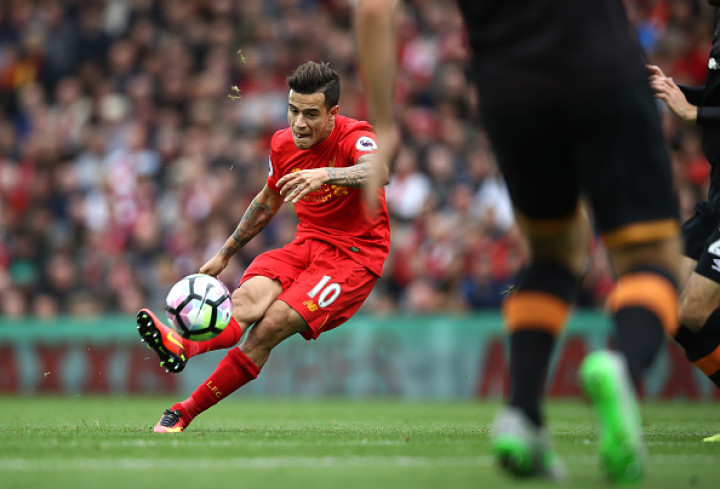 "Mourinho wants to dilute the flair and creativity in favour of a team who are more work orientated with a decent work-ethic, and that's what Manchester United are working towards at the moment," Parker wrote.
"The easiest team to build is something solid. A team with flair and individuality is very difficult to build and only certain managers can do that. Mourinho won't — he builds teams that destroy... and they are the easiest teams to build."
United have won their last nine matches in all competitions after an indifferent start to the Mourinho era, and Parker said his former side were still title contenders despite languishing in sixth place on the league table, 10 points behind leaders Chelsea.
"Manchester United hauled back a 12 points difference in a far shorter space of time from Newcastle back in Kevin Keegan's time... so I'm not going to say it's impossible," he wrote.