Paul Walker Death: Tyrese Gibson Breaks Down In Tears At Crash Site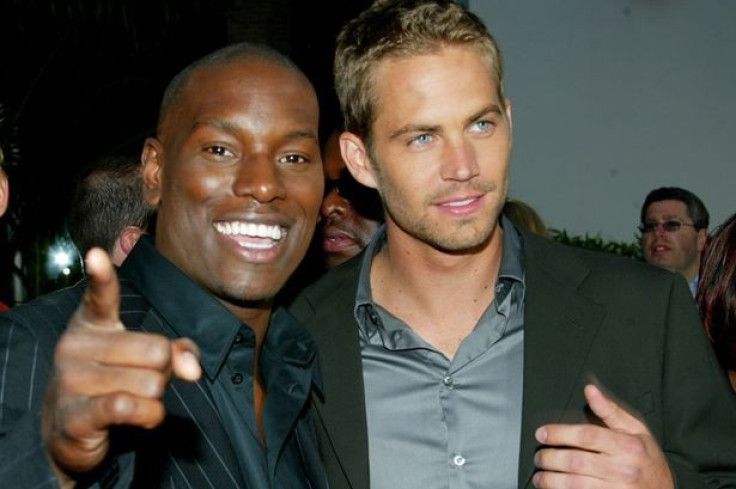 Paul Walker's Fast & Furious co-star and friend Tyrese Gibson shed tears as he paid his respects at the site of the deadly car crash that took his friend's life.
Gibson joined fans gathered at the makeshift memorial in Santa Clarita to mourn Walker, who lost his life after the Porsche Carrera GT he was traveling in lost control and smashed into a tree before bursting into flames.
They left flowers, candles and memorabilia from the action movies.
According to onlookers, Gibson left a yellow flower and also took a piece of the wreckage left at the scene to preserve his friend's memory.
"Tyrese just showed up at Paul Walker's crash site. Didn't say a word. Just cried and left," a witness tweeted alongside a snap of Gibson at the site.
Gibson later told fans of his grief and urged them to pray for Walker's family.
He told his 2.9 million followers: "At least I got to say I love you.... #OurLastExchange but our laughs and moments will live forever #ThisIsWorstThanMyWorstNightmare #GodiLoveYouAndiwillneverquestionYou.... But this I just don't understand #PaulForeverFamily #MyHeartHurtsSoBad please pray for his daughter and family.
"I will keep your energy with me forever #AshesOfAnAngel fast family around the world we live you and we love you Paul is the heartbeat of this franchise and were gonna see to it that his energy and presence lives on forever #myhearthurtssobad."
Walker was on his way to a charity event in the car driven by his friend Roger Rodas, when they crashed. The duo were pronounced dead at the scene.
The Los Angeles County Sheriff's Department has confirmed that speed was a factor in the collision.
READ MORE
Paul Walker death: Eye witness accounts and photos of crash scene
Paul Walker death: Hoax death report doing the rounds 24 hours before fatal crash
© Copyright IBTimes 2023. All rights reserved.