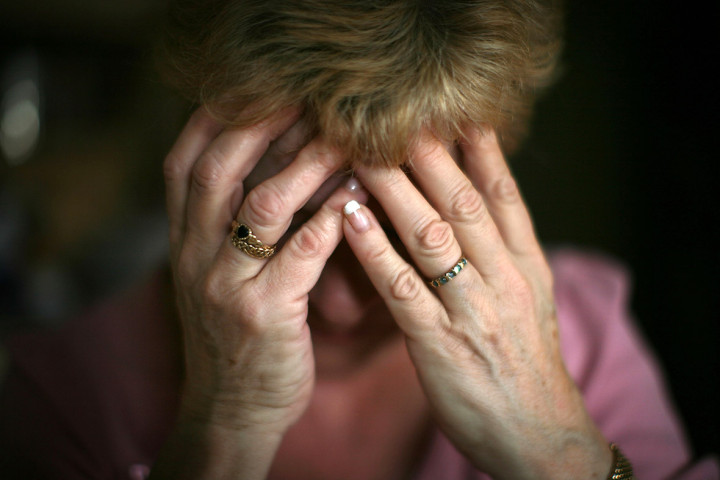 Debt charity StepChange has revealed that the number of people who are in severe financial hardship as a result of payday loans has rocketed by 42% in the first six months in 2014, compared to the same period last year.
The group said it dealt with 43,716 consumers who were in trouble between January and June this year, which is a significant rise from the 30,762 from the same time frame in 2013.
This resulted in the charity handling over £72m (€91m, $119m) worth of payday loan debt that people were having difficulty repaying, compared to £51m previously [Figure 1].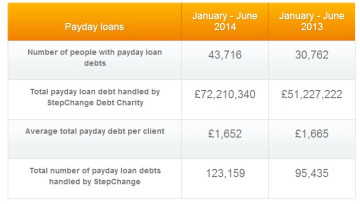 "Today's figures show that the payday market all too often fails to treat customers fairly, especially those in financial difficulty," said StepChange Debt Charity chief executive Mike O'Connor in a statement.
"High-cost short-term credit is rarely the answer to financial difficulties. While, the the Financial Conduct Authority's (FCA) proposed price cap is a crucial step forward, there is still much work to be done to ensure that payday loans can no longer plunge people into a cycle of unsustainable borrowing and entrenched financial hardship.
"Consumers will continue to need access to short-term credit and FCA action should also stimulate the reform of this market. This needs to include problems in the adjacent markets including overdrafts, logbook loans and home credit where consumers also suffer detriment. The goal of an affordable lending market treating consumers fairly will also involve others but the FCA has a critical role to play in creating the right environment."
The UK payday lending sector is worth £2bn in the UK. Its value has doubled since 2008/2009. Current figures show that this corresponds to between 7.4 and 8.2 million new loans.
The case against them is persuasive and emotive: despite being described as one-off, short term loans, costing an average £25 per £100 for 30 days, up to half of payday lenders' revenue comes from loans that are rolled over or refinanced.
Interest rates on the short term loans can reach highly inflated levels. Wonga, the UK's largest payday lender, has a representative APR on a loan at 5,853%.
In July, FCA announced new rules for payday lenders, which will cap interest and fees at no more than 0.8% of the amount borrowed per day, in a bid to stop customers of pay-day lending allowing their debt to spiral out of control.