Payday Loan Firms 'Exploit Fears over Food and Heating Costs'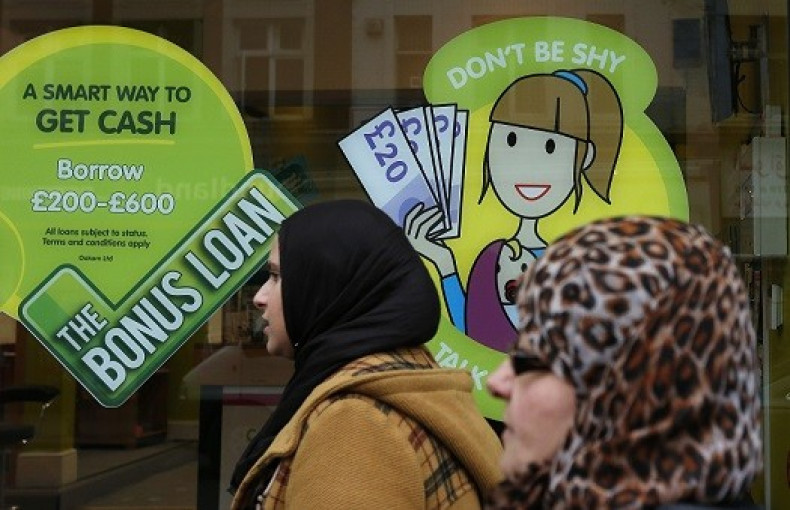 People are using payday loans to fund essentials such as food, gas and housing, and lenders are doing little or nothing to vet their prospective clients.
That is according to new research from the charity Christians Against Poverty, which claims "irresponsible" lenders are exploiting "hungry people" who are "worried about becoming homeless".
Of the 1,577 people who responded to the survey, four-fifths said they had used payday loans to buy food. Half said they had used the cash to pay electricity or gas bills, while a third say they had taken out a loan to meet rent or mortgage commitments.
The data also shows 16% of people have "lost count" of how many times they have been forced to take out a loan, with a small percentage (1.38) saying they have taken out as many as 29.
Furthermore, one in five of those who responded to the survey said they were never even asked if they had a job while they were applying for loans.
CAP says the figures are a damming indictment of an industry which has already been accused of using "predatory techniques" to lend money to people who are unlikely to be able to pay it back.
The £2bn-a-year ($3.2bn, €2.3bn) sector is already under a Competition Commission inquiry following concerns over the market's "deep-rooted" problems. The Financial Conduct Authority is due to outline how it intends to regulate payday lenders from April 2014.
'Irresponsibility still looms large'
Chief executive Matt Barlow said: "This evidence shows that people taking out payday loans are not, typically, doing cosy house repairs as most payday lenders would have us believe. People who take out this expensive sort of credit are hungry, worried about keeping warm and becoming homeless.
"Some elements of the industry have worked hard to improve their practices - and we warmly welcome that - but these findings show irresponsible lending still looms large and those companies give the better firms a very bad name."
While lenders claim they carry out meticulous tests before agreeing to any payday application, 19% of those surveyed said they were never asked if they had a job in their application, with a further 68% saying they were not asked about their monthly outgoings.
A recent survey by the Citizen's Advice Bureau also found nine out of 10 applicants were not asked to provide proof that they could afford the loan.
Barlow said: "We try hard to take a balanced view, being fair to both our clients and the credit industry. Therefore we shall be taking this report to individual companies and the Consumer Finance Association with the expectation that they will want to engage with us.
"We want to see regulations that insist on appropriate affordability checks including a mandatory sign-up to a credit reference company which will work in real‐time, to stop people taking out multiple loans on the same day or living a payday loan lifestyle, paying one-off with another."
Russell Hamblin-Boone, chief executive of the Consumer Finance Association, which represents the major short-term lenders operating in the UK, said he is "disappointed" by the figures from CAP.
He added: "We stand shoulder-to-shoulder with CAP in its call to protect vulnerable customers from rogue lenders.
"With the Financial Conduct Authority about to unveil the new rulebook for consumer credit providers, the CFA remains committed to driving out irresponsible lending practices by delivering the promises in our Code of Practice and working with the government, regulator, debt charities and consumer groups to continually drive up standards."