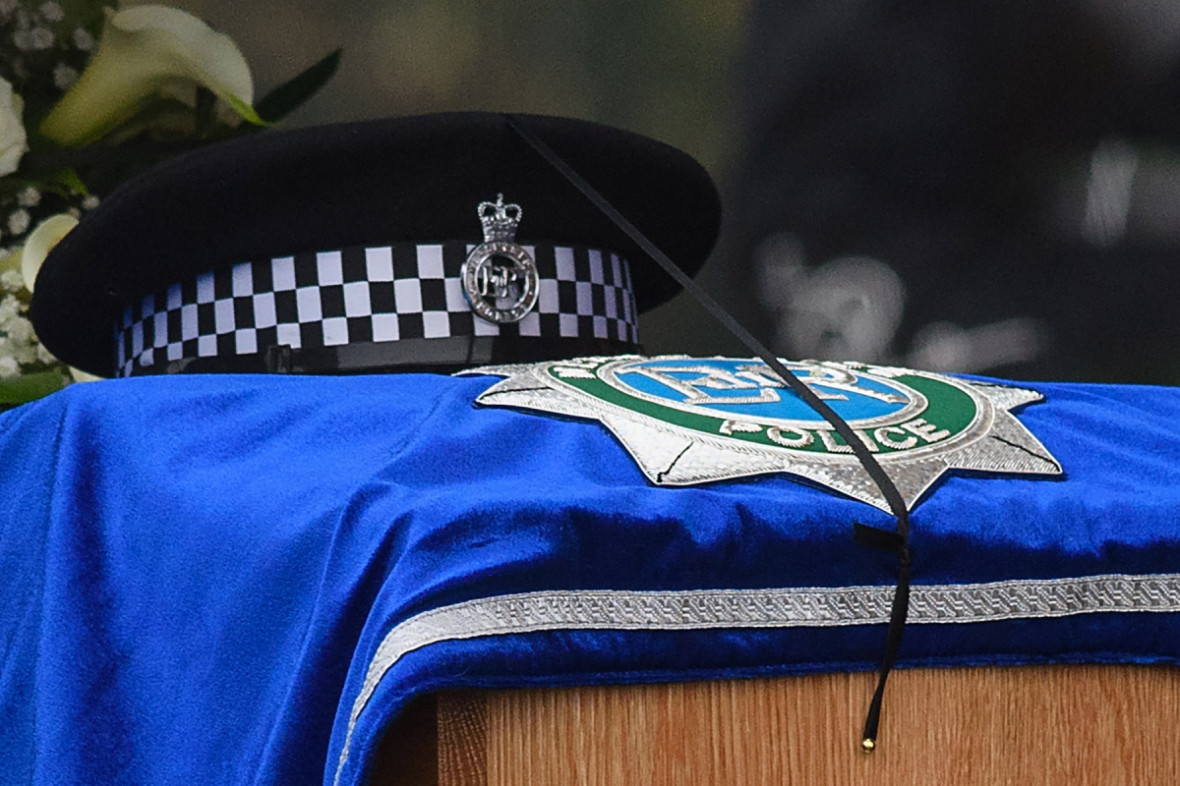 Thousands of police officers and mourners lined the street of Liverpool to pay tribute at the funeral of Merseyside constable David Phillips, who was killed during a hit and run while on duty. The 34-year-old was struck down by a stolen vehicle while he was putting in a stinger device on 5 October in Wallasey. His widow Jen, and their two daughters Abigail, aged seven, and three-year-old Sophie, led the procession to Liverpool's Anglican Cathedral prior to the officer's funeral.
During the service, Phillips's sister Hannah Wieldon described him as a "hero" that was "far too self-effacing to claim the title". She added: "He would never boast or brag or place himself above others, preferring instead a quiet self-deprecating humour. But I will proudly claim that title for him for no man embodied the spirit of a true hero more."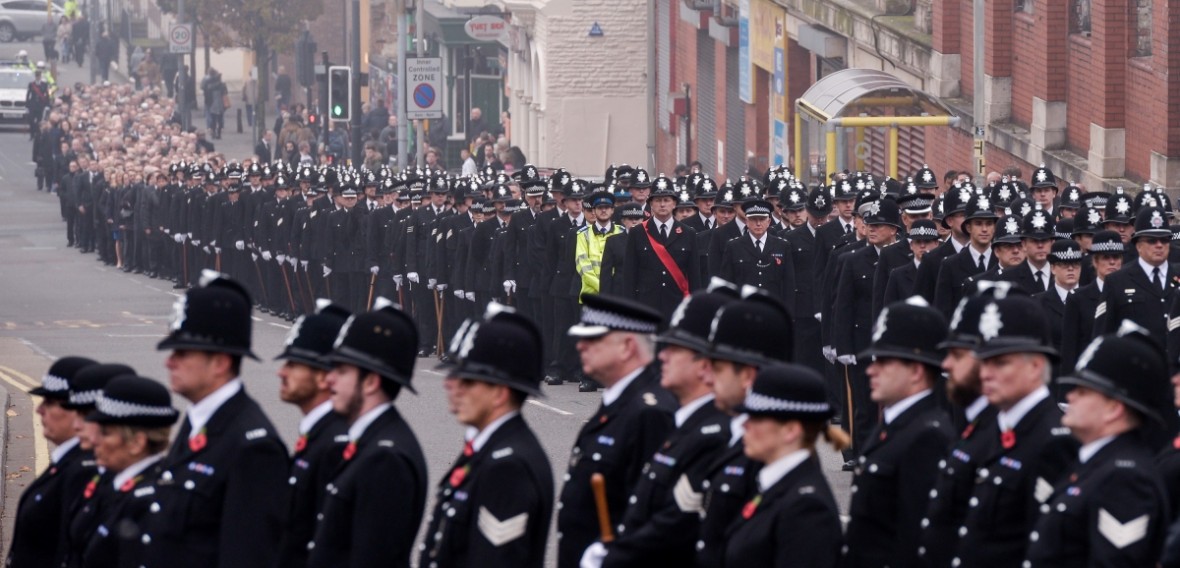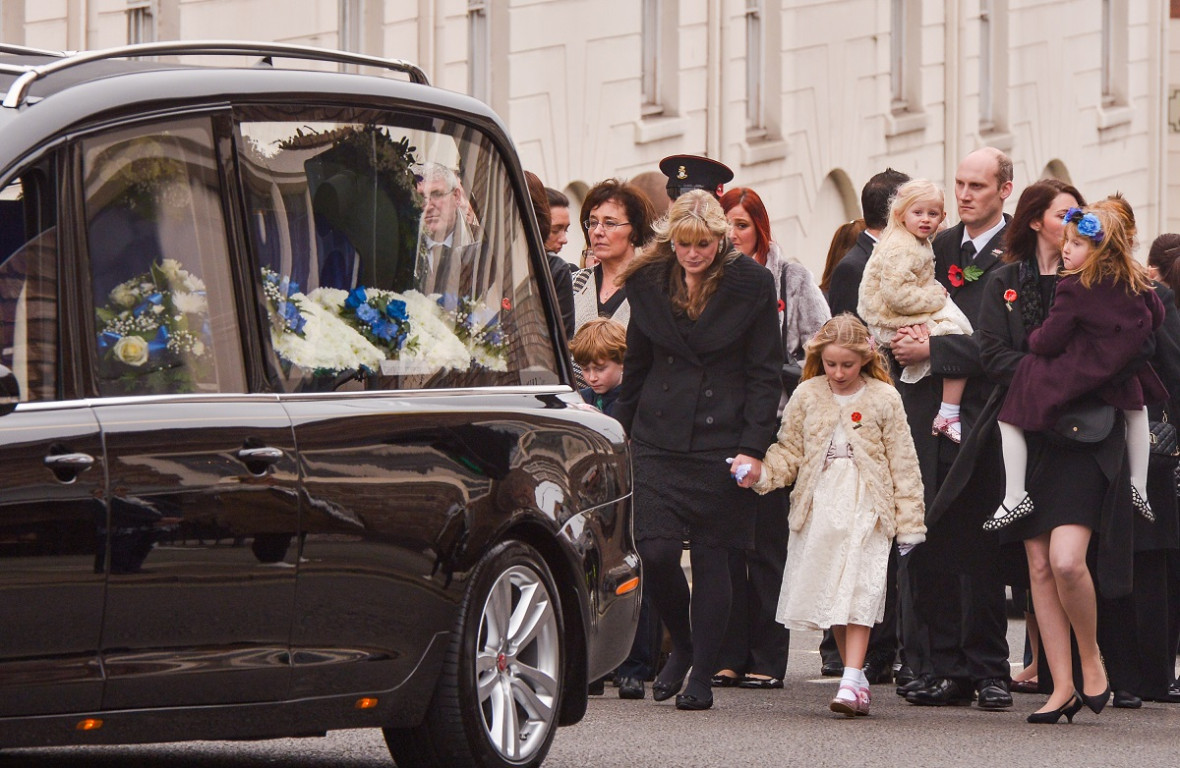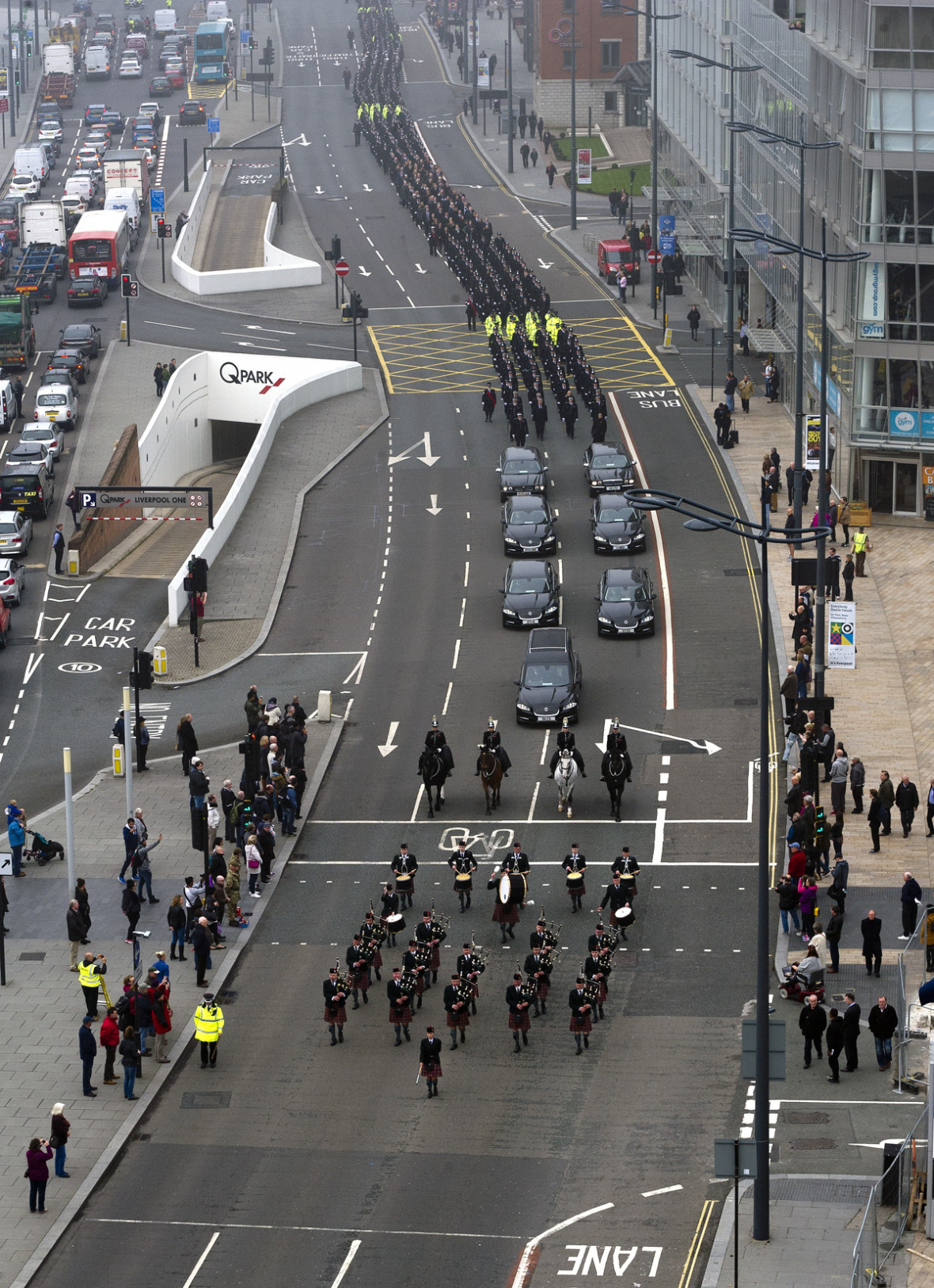 "Dave never let himself dwell on the dark. He believed with unswerving resolve that there was good in everyone. And when you stop and think, I mean really think, about the kind of job he did, and which many people here today do day in day out without pause, that is a truly remarkable sentiment."
Prior to the service, The Bishop of Liverpool, the Rt Revd Paul Bayes, said: "The tragedy of PC Dave Phillips' death is a stark reminder of the dangers that those who are called to serve in our police forces face. As we gather in the cathedral to celebrate his life and mourn his death, that call to duty will be felt by many people across the Merseyside region and beyond. I salute the dedication of all who serve to protect our society. I pray that this service will be a fitting tribute to a fine young man. But above all I give thanks for courageous officers such as Dave and pray God's comfort for his young family."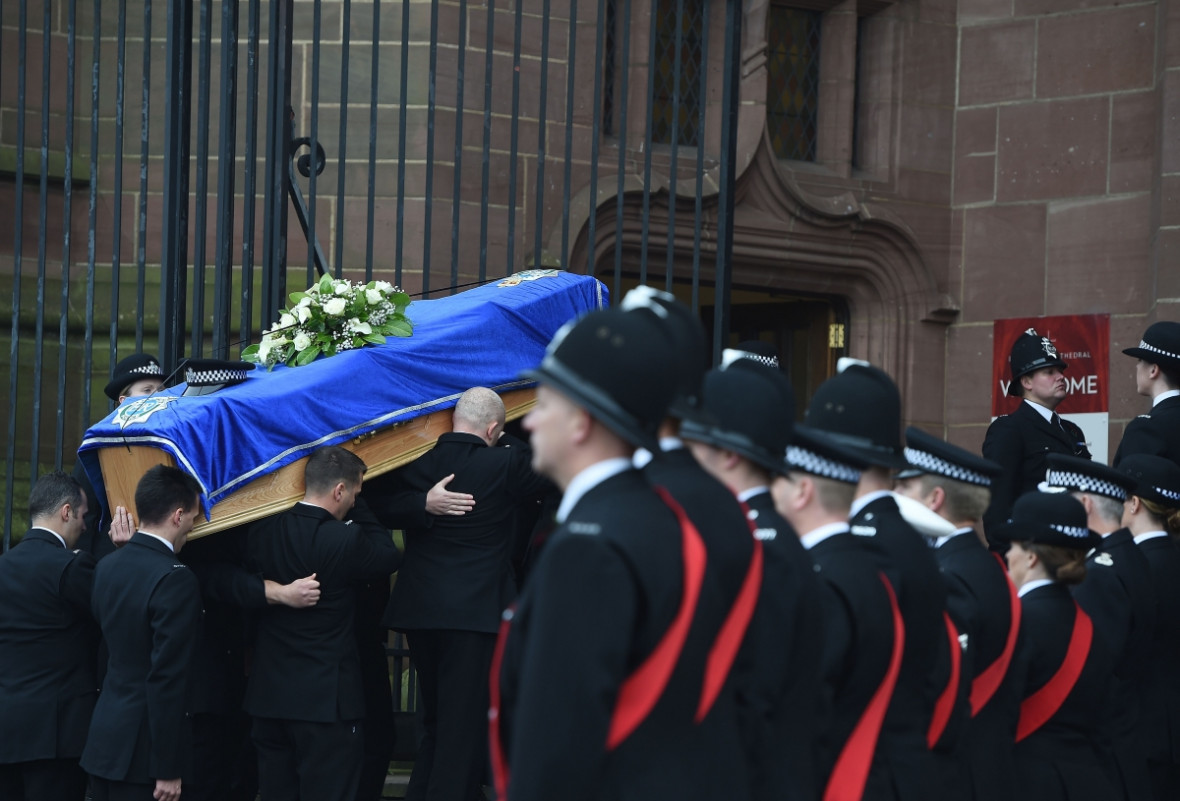 Chief Constable of Merseyside Police, Sir Jon Murphy, said: "Constable 6554 Dave Phillips came to the police from the community of the Wirral – a local boy who joined his local force, Merseyside Police, to serve his local community. Dave did this with dedication, with humility and with great courage. In serving his community Dave paid the ultimate sacrifice. The public, not just of the Wirral and of Merseyside, but the whole of the country, has been outraged by his loss and the pain caused to his family, his friends and his colleagues."
Merseyside Police also released photos of Phillips as a child and walking with his two young daughters on the day the service took place.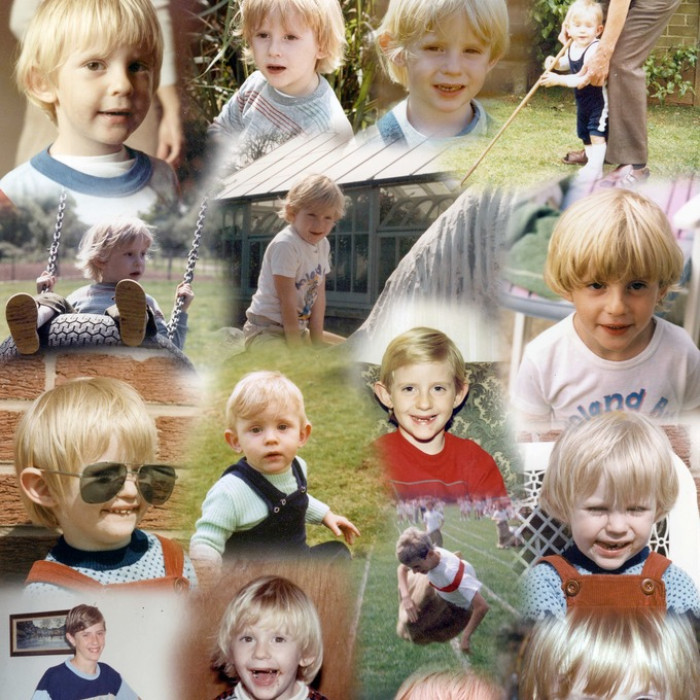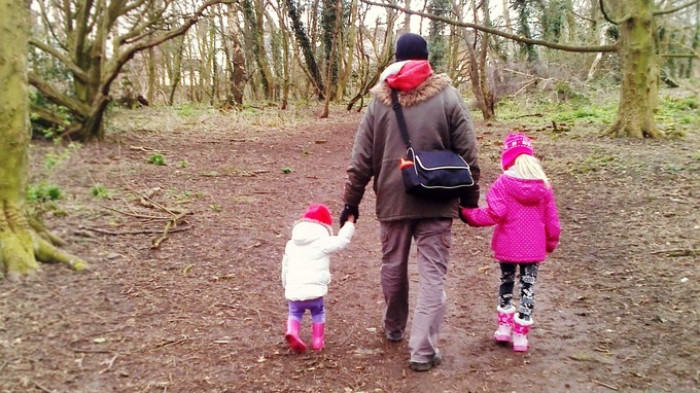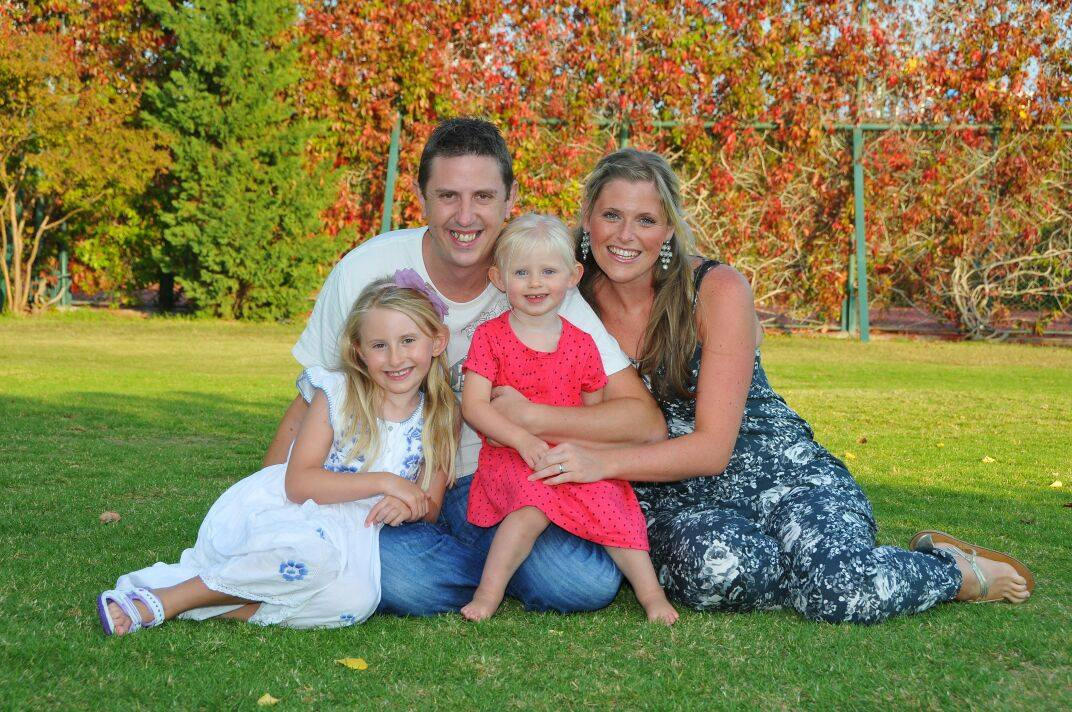 Clayton Williams, 18, will go on trial in the New Year accused of the murder of the officer.