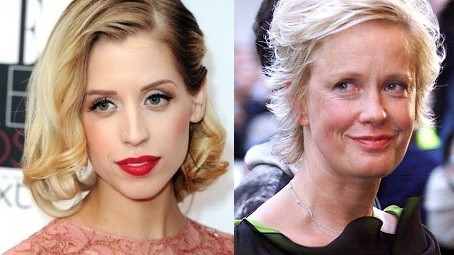 Peaches Geldof has given birth to her second child on what would have been the 54th birthday of her late mother, Paula Yates.
The 24-year-old star and her husband Thomas Cohen welcomed their son, Phaedra, on Wednesday (24 April).
"Peaches Geldof and Thomas Cohen are delighted to announce the birth of their son on April 24 2013. Both mother and baby are very healthy and well", a spokesperson for the socialite said.
The TV presenter and daughter of rock legend Bob Geldof, who is already mum to 12-month-old son Astala, gave birth via caesarean section.
"Tom and I are completely overjoyed to welcome Phaedra into the world," Geldof told Hello! Magazine.
Geldof, who lost her mother when she was just 11, is said to be overjoyed about the special significance of their new addition's birthday.
Yates, a British TV presenter and writer, died of a heroin overdose in 2000. She was 41.
In November Geldof admitted that she had been shocked when she found out she was expecting again just six months after giving birth to son Astala.
"I did have a momentary panic and go, 'Oh my God, we're going to have a one-year-old and a one-month-old! How will we cope?" she told Hello magazine.
"Tom was so supportive and relaxed, it banished my doubts and I started imagining the two boys growing up together as the best of friends. There are massive benefits to having two children so close together."