Pearson, in an attempt to reduce its dependence on textbook sales, has decided to target online university degree courses, across the globe. The move follows the British publishing and education company selling its stake in Financial Times and the Economist Group in 2015 to focus on its core education business.
John Fallon, chief executive at Pearson said that developing such online courses in partnership with universities and colleges was one of the biggest potential areas for growth. While the company is already associated with more than 40 universities, most of them are in the US. With regards to the UK, Pearson has established its first partnership with King's College London, a public research university located in the UK capital.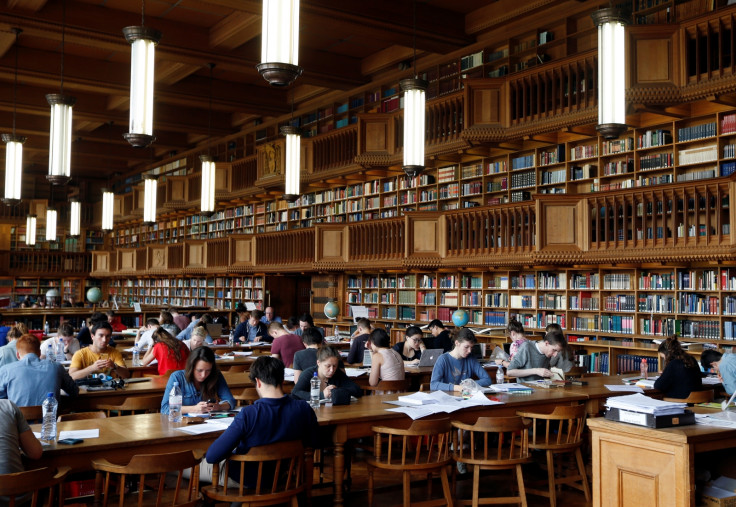 The news comes ahead of the LSE-listed company's investor relations day, which is scheduled to be held on 17 June. It is expected to be attended by its investors such as Schroders, BlackRock and Threadneedle.
While this is the first such event being held by Pearson in eight years, it is aimed at restoring investor confidence in the company. The London-headquartered firm has said that the event is part of its efforts to be more transparent and open about the opportunities and challenges in the higher education sector, according to the Financial Times.
"One of the consistent messages from shareholders in Pearson is that as we have grown over the last decade through acquisitions, we have become a very complex business with lots of moving parts. One of the biggest opportunities for us is in higher education and the seminar day is . . . to set that out clearly for our investors," Fallon said.
The meeting with investors is also expected to give them details of the book publisher plans, such as its focus to develop courseware, its digital text book software products. Pearson has witnessed a decline in revenues amid a drop in the sale of traditional printed text books, which in turn is due to a decline in US college enrolments.
Pearson has issued four profit warnings in three years under Fallon's leadership. In January, the company had announcement that it would cut 4000 jobs, which is roughly 10% of its workforce.