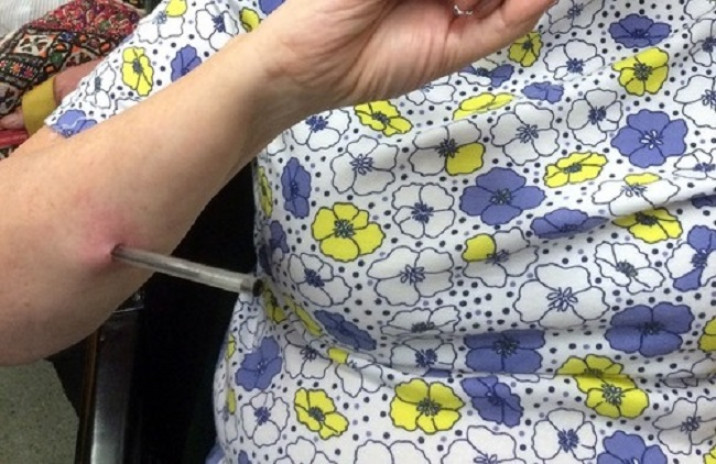 A pensioner was left with a Biro pen sticking out of her arm after a man stabbed her with it while they were on a coach in Blackpool.
The incident happened after Cynthia Bell, 66, boarded the vehicle to help her husband deal with a man who was refusing to disembark. The perpetrator suddenly seized a pen from the dashboard and jammed it in to Bell's arm.
Lancashire Police said the pensioner was fortunate she did not suffer severe blood loss in the attack by the much younger man, who was with two other women.
Police have released a photograph of Bell's injuries in an attempt to catch her attacker.
Officer Mark Dickinson, of Blackpool CID, said: "As you can see from Mrs Bell's photograph, significant force must have been used by offender who stabbed her. She was lucky to have escaped without serious blood loss or any nerve damage."
The man and the two women are said to have fled the scene after the attack.
Police described the attacker as a six-foot tall stocky white male aged in his late teens or early twenties. He was with two women, one of whom had a pushchair and walked with a limp.