Pentagon confirms it has used Predator and Reaper spy drones over US airspace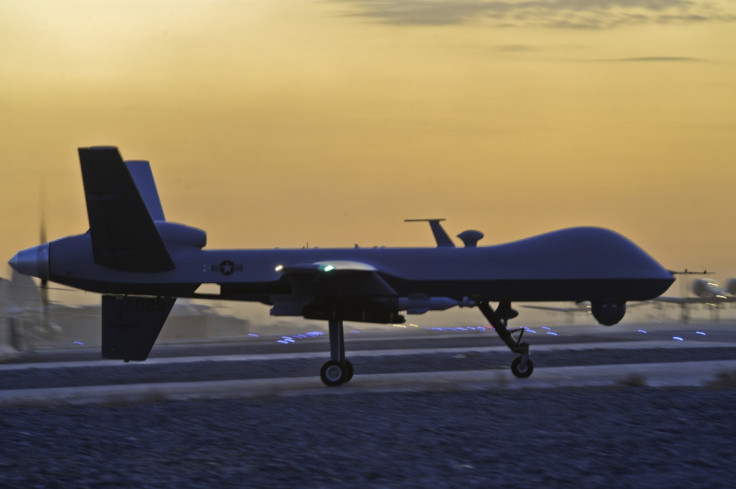 The US defence department has confirmed that over the past decade it has conducted non-military missions over US airspace using Predator and Reaper drones. The tales of domestic operations come from a report released via the Freedom of Information Act (FoIA) that confirmed "fewer than 20" US-based drone missions had taken place between 2006 and 2015.
The analysis, titled 'Evaluation of DoD's Use of Unmanned Aircraft Systems (UAS) for Support to Civil Authorities' was conducted by a Pentagon inspector general (IG) in March 2015 however was only made public based on requests from USA Today.
While the request for a full list of domestic drone flights for spying purposes was denied by the Pentagon, it did release details about nine official missions conducted between 2011 and 2016 that outlined how drones like the MQ-9 Reaper and the RQ-11 Raven were used for search and rescue missions and DoD training exercises.

The IG report explained how rapid advancements in drone technology and military use overseas had resulted in the Pentagon establishing interim guidance in 2006 over the use of domestic drone flights. It was this policy allowed spy drones to be used to assist civil authorities once approved by the US Secretary of Defense.
While specific details about domestic spying remain elusive in the partially-redacted paper, the investigation found 'no evidence' that any mission had violated US law. "DoD is fully compliant with laws, regulations, and national policies for UAS support to civil authorities," the report asserted. "We found no evidence that any DoD entity using UAS's or associated PED [processing, exploitation, and dissemination] in support of domestic civil authorities, to date, has violated or is not in compliance with all statutory, policy, or intelligence oversight requirements."
However, the report does indicate the 'appetite' to use drone technology for homeland security purposes is growing. Indeed, a number of military units told the IG they would like to be able to fly the drones on domestic missions to bolster the experience of pilots. "Multiple units told us that as forces using the UAS capabilities continue to draw down overseas, opportunities for UAS realistic training and use have decreased," it states.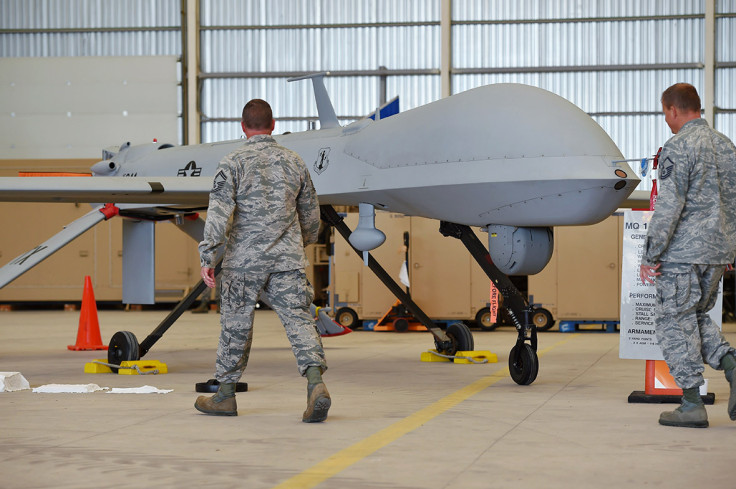 Soldiers stand near an unmanned MQ-1 Predator
Ilmars Znotins/AFP
The use of unmanned spy drones on US citizens first came to light in 2013 when former FBI director Robert Mueller admitted to Congress the agency deployed drones to aid missions in a "very, very minimal way."
Meanwhile, the DoD released an updated 'Guidance for the Domestic Use of Unmanned Aircraft Systems' in February 2015 that again outlined domestic drone policies. "Armed DoD UAS may not be used in the United States for other than training, exercises, and testing purposes," the memo said.
Back in 2011, the American Civil Liberties Union (ACLU) released a paper detailing how aerial surveillance would eventually become a major privacy concern for Americans. In a prophetic statement it predicted that "drones are coming to America."
"As technology is quickly becoming cheaper and more powerful, and interest in deploying drones among police departments is increasing around the country, our privacy laws are not strong enough to ensure that the new technology will be used responsibly and consistently with democratic values," the ACLU said at the time.
© Copyright IBTimes 2023. All rights reserved.