The Pentagon has defended an air strike in a residential area of Mosul, which allegedly claimed the lives of up to 200 civilians on 17 March. Disputing reports, the US military said that its rules of engagement in Iraq have not been loosened under US President Donald Trump's administration.
Claiming to have weakened the Islamic State in its Mosul stronghold, the Iraqi military along with the US-led coalition forces has increased pressure on the militants with a series of air strikes earlier this month. The US military defended its operation and said that it would not change its methods, but would investigate the civilian deaths.
"General Votel [commander of United States Central Command] is not looking into changing the way we operate other than to say our processes are good and we want to make sure we live by those processes," Colonel John Thomas, a spokesman for US Central Command, told reporters on 27 March.
"There (are) only so many people dedicated to this who really have the expertise to get us where we need to be," he added. "We are cautious and appropriately thoughtful in employing our processes to discriminate appropriately civilian targets from military targets."
The Pentagon is investigating the air strike, and is going through 700 videos from the time of the incident. "We didn't have any reports internally where we thought we had killed any civilians. We saw the reports come out just like, I think, like everybody else," Thomas explained.
While the colonel claimed that no changes were made to the rules of engagement, spokesman for the US-led coalition, Air Force Colonel John Dorrian told The Associated Press in February that the operation process in the fight against Isis in Iraq was adjusted by a December directive. According to him, some coalition troops were given the "ability to call in airstrikes without going through a strike cell".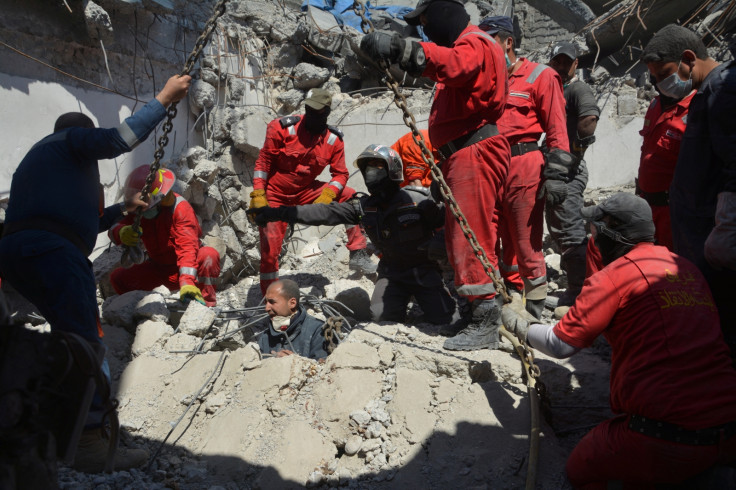 The US acknowledged that it had carried out an air strike in the residential area in question, in coordination with a request from Iraqi security forces. The Iraqi military said they had asked a car bomb to be targeted, although the US has not confirmed this was the target of their attack.
Bashar al Kiki, chairman of the Nineveh Provincial Council had confirmed that close to 200 people had died, while a health official at the scene said 160 bodies had been recovered. In contrast, the Iraqi military claimed the numbers were exaggerated and that it recovered only 61 bodies.
If the higher death rate is confirmed, the Mosul air strike would be one of the deadliest single incidents on civilians over the recent past and could lead to a major conflict involving the US military.