The US defence department might propose sending ground troops to Syria to expedite the fight against Islamic State (Isis) militants, a Pentagon official reportedly said. The person added that the department was also considering changing the fundamentals of deploying troops in Iraq — another IS (Daesh)-infested Middle East nation.
Former president Barack Obama had avoided sending conventional ground troops into combat in Syria and Iraq, limiting their role to assisting and training local forces, due to the risks involved in engaging US troops in the fight.
However, it is being speculated that the new US administration under President Donald Trump could undo the existing policies. A defence official told CNN recently: "It's possible that you may see conventional forces hit the ground in Syria for some period of time." The official was referring to the ongoing discussions at the Pentagon.
The official added that President Trump has already ordered his defence secretary to present a proposal to combat the Islamist militant group before the end of February.
So far only small teams of US Special Operations forces and other US defence troops have provided training and assistance to local forces fighting the jihadist group in Syria. In Iraq, the US has some 5,000 troops officially stationed in the country, with additional numbers present on a temporary basis, whose numbers are not included in the actual count.
The Obama administration established limits on the total strength of US forces that could be in Iraq at any one time — 5,262 troops. The deployment is done based on the need for trainers and advisers.
The Trump administration is now considering altering the policies and reportedly characterising the concept of deploying ground troops as a point of discussion. However, no formal proposal has been presented so far and there is no clear information on what strategy the new administration at Pentagon would adopt in the coming days.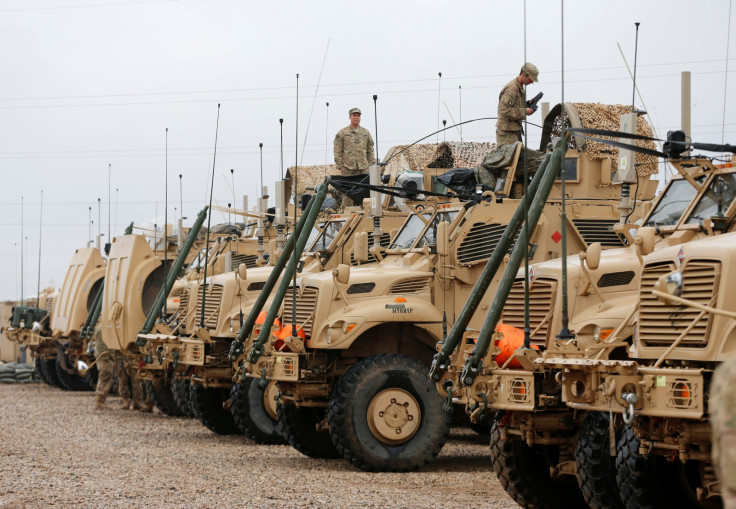 One of the goals for the Pentagon officials is to help reassure Turkey that Kurdish forces are not a threat to Ankara, CNN wrote, adding that troops could likely be deployed to Kuwait first and later be moved into Syria.
Turkey considers Kurdish soldiers as militants and has been targeting them as well as IS militants in Syria. However, the US is backing Kurdish-led forces in the fight to reclaim Raqqa — the last IS stronghold in Syria.
Meanwhile, the Pentagon is reportedly also discussing increasing cooperation with the Russians and the Kurdish-led groups, risking its ties with Ankara.