The much-awaited Pentagon report on how to accelerate the fight against Isis in Iraq and Syria was presented on Monday (27 February) during a meeting of senior US officials.
President Donald Trump requested the plan in a 28 January presidential memorandum, but it was not clear if he attended the meeting.
Although the contents of the report were not known, experts believe that the proposed plan would most likely suggest increasing troops in the two Middle East nations to strengthen local forces against the Islamist militants.
Defense Secretary James Mattis is scheduled to present the preliminary plan in a meeting of the White House Principals Committee. The committee usually does not include the president.
Meanwhile, members of the committee have already received copies of the classified report, which experts believe does not include the recommendation of sending US ground troops to the Isis battlefields in Iraq and Syria.
Following speculation on the issue, Mattis had said that he will not make any such recommendation to the president without discussing the matter thoroughly with Nato allies.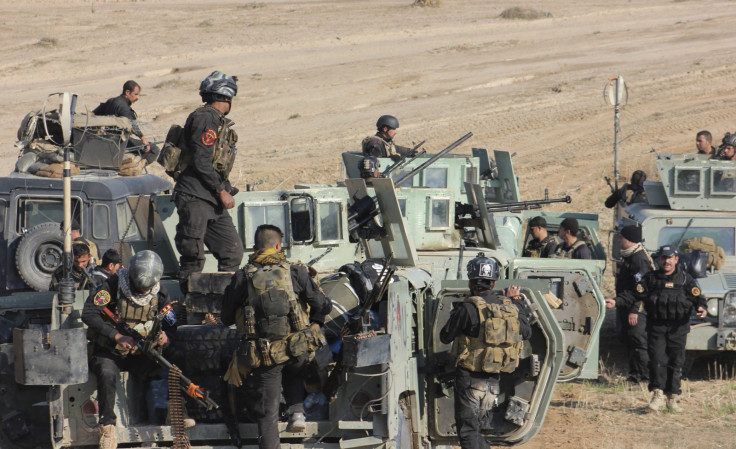 Davis reportedly said that the preliminary plan was "not just a military plan" but "it draws upon all elements of national power -- diplomatic, financial, cyber, intelligence [and] public diplomacy, and it's been drafted in close coordination with our interagency partners".
Reiterating Mattis' remarks about the new plan, Davis added: "This plan is truly transregional. This is not just about Iraq and Syria, it is about defeating Isis around the globe" as well as fighting other transregional violent extremist organisations like al-Qaeda.
Hal Brands, a national security expert and senior fellow at the Center for Strategic and Budgetary Assessments in Washington, DC, told CNBC News that the plan appears to include a suggestion for sending additional 4,000 to 5,000 US troops into Syria "in order to help accelerate operations around Raqqa in the next 6 to 9 months".
A Pentagon official told the broadcaster that there are currently about 5,225 troops in Iraq of the total authorised 5,262. The person did not, however, reveal the exact number in Syria, but said the authorised limit was 500.
Restrictions on total troops to be sent to Iraq and Syria were imposed by former president Barack Obama and Trump is likely to get rid of them. The new president is scheduled to address a joint session of Congress on 28 February and is expected to touch upon the subject of fighting extremist groups like the Islamic State. But experts do not expect him to elaborate on the plans.
"It's not really Trump's style to give deeply detailed policy proposals when he's speaking publicly," Brands noted.