Pentagon: We don't have enough people tweeting against Isis to win online propaganda war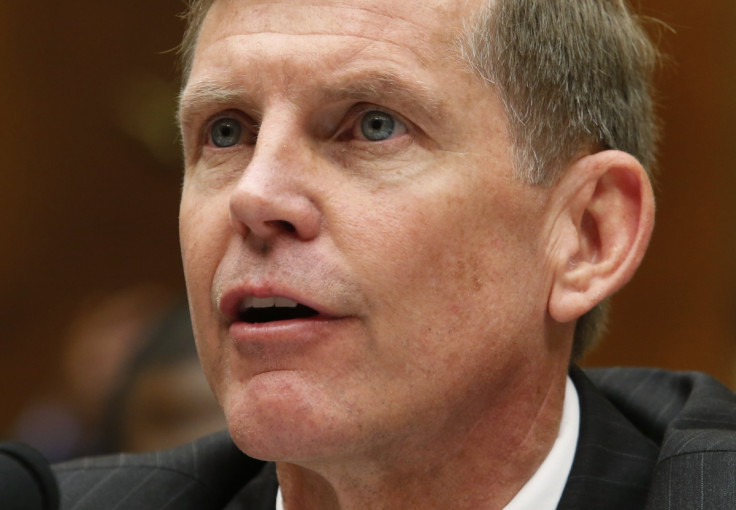 The US government does not have anywhere enough people to fight against the propaganda put out by tens of thousands of pro-Islamic State (Isis) Twitter accounts, a senior Pentagon official has warned.
According to a report by the Brookings Institute in March, there are at least 46,000 Twitter accounts in existence that are linked to IS and both Twitter and policing bodies around the world such as Europol face an uphill battle to get pro-IS messages and accounts taken down.
The US State Department has a team of people who focus on counter propaganda in order to prevent people who live in North America from being swayed towards the doctrine of IS, however, the Pentagon does not feel the 20 people it has is anywhere near enough to out-do the terrorist organisation's efforts.
Only 20 people against tens of thousands of pro-Isis accounts
"In the Center for Strategic Counterterrorism Communications (CSCC), there's 20 some odd people who are working that particular mission set and we're providing about 25% of them, detailed at the Department of State to assist with that mission," Michael Lumpkin, assistant secretary of defence for special operations/low-intensity conflict, told Congress on Thursday 22 October, according to Defense One.
"The fact that we have 25% of the CSCC detail to fill critical positions over there tells me that they don't have the manpower to put against the mission like they would."
The CSCC was set up in 2011 to coordinate all government activities targeting terrorism, considered by many to be 10 years late to the messaging game Osama bin Laden started after 9/11.
Essentially, what Lumpkin was saying is the CSCC provides all the manpower in the US that focuses on countering extremist rhetoric around the world, and all in all, there are only 50 people in that group, with a quarter of the personnel provided by the Pentagon.
This is clearly not ideal, especially since the Pentagon also has to focus on scanning social media in order to gain intelligence that can be passed to the US military or the US Air Force to use in air strikes against IS
The failings of the Think Again, Turn Away campaign
The Think Again, Turn Away campaign was launched by the US State Department in December 2013 to dissuade on-the-fence jihadists from joining any sort of fight against the West, and its messages have been broadcast across Twitter, Facebook, YouTube, Tumblr and Ask.fm.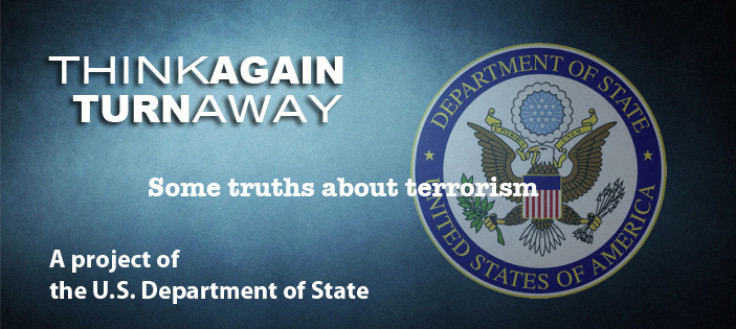 The Think Again, Turn Away campaign which aims to spread messages about Isis brutality on social media, has come under fire for inaccurate reports
US Department of State
However, the campaign has seen repeated criticism and has been called into question for recycling sensationalised tabloid headlines claiming untrue, debunked cases of brutality that do not reflect what IS has actually done, such as reporting that the terror group mandated female circumcision within the territory it controls, rather than focusing on the actual crimes the group has committed.
Even Donald Trump has stepped into the fray, stating that if he becomes US president, he will attack IS viciously on Twitter.
The US government has also been criticised for outsourcing anti-propaganda social media marketing to private marketing firms – one of which has categorised IS members and supporters into nine distinct personalities and sends out tailored messages aimed at each type, which includes the status seeker, the identity seeker, revenge seeker, redemption seeker, responsibility seeker, thrill seeker, the ideologically driven supporter, the justice driven supporter and the death seeker.
Across the pond, the UK is rather behind in its anti-propaganda efforts, only having set up the official Twitter account @UKAgainstISIL on 29 August. The account now has a total of 5,369 followers and has tweeted 186 times in English, Arabic, Russian about the global coalition's efforts to defeat IS in Syria.
IBTimes UK has contacted the UK government to find out how many people are working on its anti-propaganda efforts, and is waiting for a response.
© Copyright IBTimes 2023. All rights reserved.