A new Europe-wide police team has been set up to track down and remove Islamic State (Isis) social media accounts.
The Europol police agency has set a goal of closing down offending Isis social media accounts within two hours of them being set up.
Although the social networks involved have not been named, the move comes in the wake of a report revealing the existence of at least 46,000 Twitter accounts linked to the militant group.
A database of IS Twitter accounts - part of which was exclusively shown to IBTimes UK in March - revealed that over 10,000 accounts are active, more than 30 have 100,000 followers or more, and around 2,200 accounts have more than 1,000 followers.
The Europol police team are tasked with closing down a network of Twitter accounts which tweet an estimated 100,000 times every day, many of which contain extremist views. The crackdown will begin on 1 July.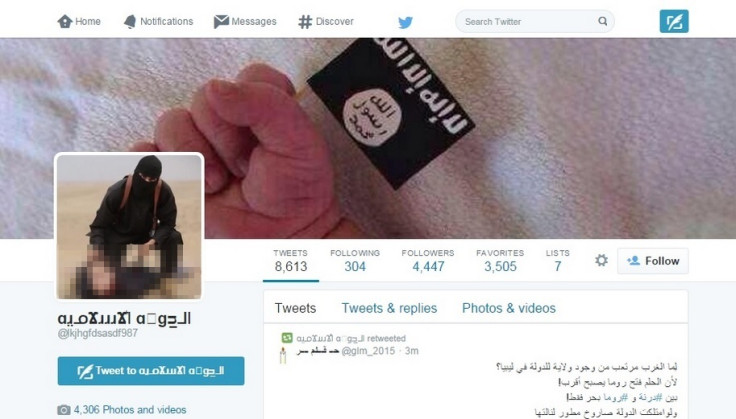 Rob Wainwright, director of Europol, said its efforts will "be an effective way of combating the problem."
Speaking to the BBC, Wainwright continued: "We will have to combine what we see online with our own intelligence and that that is shared with us by European police services, so we can be a bit more targeted and identify who the key user accounts are... and concentrate on closing them down."
He also said Europol will be hunting down money used by IS. "Where you follow the money trail, it helps find who they are, what they are doing and who their associates are," Wainwright told the Guardian.
Although Europol says it will not name the social networks involved with the operation, it said its officers will use network analytics to identify the most active accounts, such as those publishing the most content and those with the largest audience.
Europol believes up to 5,000 EU citizens have travelled to territories controlled by IS, including around 700 people from the UK, such as three Bradford sisters and their nine children who are feared to have fled to Syria to fight the Assad regime.