An Indonesian military official has ordered that anyone who deliberately sets fire to forest areas should be shot. "This is to stress a point to the people, who have been warned many, many times," said Colonel Refrizal, commander of the forest fire task force in Jambi, according to a report in the Jakarta Globe.
The order would be carried out "responsibly", said Refrizal. Other Indonesian outlets reported that authorities in the neighbouring province of South Sumatra had issued the same order.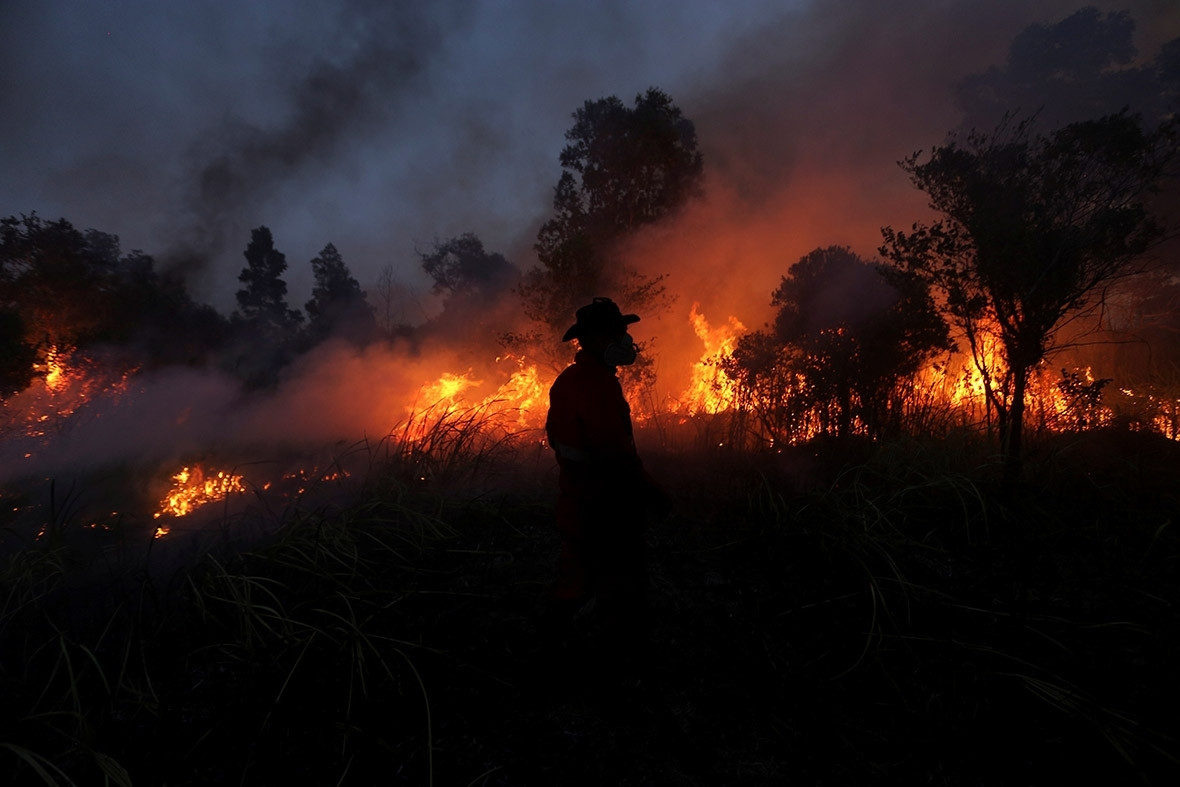 Five Indonesian provinces have declared emergencies because of forest fires. Satellites picked up 282 hot spots on Sunday (6 August), with more than half of them in the province of West Kalimantan. National Disaster Management Agency (BNPB) spokesman Sutopo Purwo Nugroho warned that the number of fires is probably higher as the satellites may not have passed over all of the areas affected by fires.
Fires in Indonesia, deliberately lit to clear forest and peatlands for plantations, cause an annual crisis that at times blankets large parts of the region in choking smog, closing airports and schools and prompting warnings to residents to stay indoors.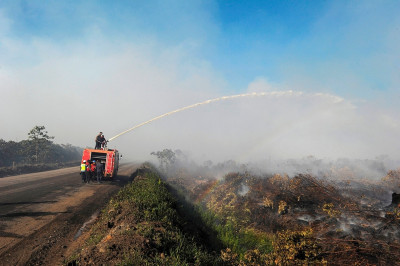 Heavy smoke from slash-and-burn clearing often comes from the islands of Sumatra and Kalimantan, where large forest concessions are used by pulp and paper and palm oil companies. Plantation companies and villagers set the illegal fires because it is a faster and, for them, less expensive way to clear land than using machinery.
Devastating fires in 2015 burned through 2.6 million hectares (6.4 million acres) and blanketed Sumatra, Borneo, Singapore, Malaysia and southern Thailand in health-damaging haze. The 2015 disaster, which the World Bank estimated caused $16 billion in losses, was worsened by El Nino drought conditions but also showed the risks that palm oil and pulp wood companies have taken in draining Indonesia's peatlands, making them highly combustible.
Home to the world's third-largest area of tropical forests, Indonesia has been criticised by green activists and by neighbouring south-east Asian nations for failing to stop the annual fires.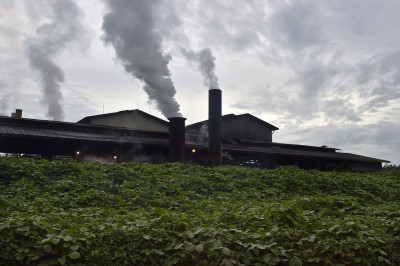 A conservation group says nearly a fifth of the forest in an orangutan sanctuary on the Indonesian part of Borneo has been taken over by people, threatening efforts to rehabilitate the critically endangered great apes for release into the wild. The number of orangutans in Borneo and on the Indonesian island of Sumatra, recognised as separate species and both classified as critically endangered, has fallen precipitously since the 1970s.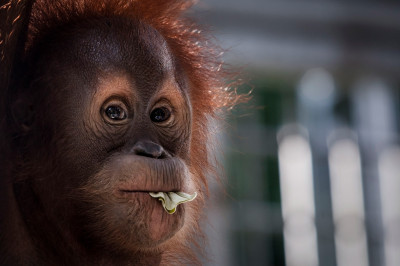 The orangutans are protected species in Indonesia and Malaysia but deforestation has dramatically shrunk its habitat, with about 40 percent of Borneo's forests lost since the early 1970s and another huge swathe of forest expected to be converted to plantation agriculture in the next decade.
People thought to have migrated from other parts of Indonesia have occupied part of the sanctuary, cut down trees and planted crops including palm oil, Borneo Orangutan Survival Foundation spokesman Nico Hermanu told AP in late July.
The human activities are near a "forest school" where more than 20 orangutans live semi-independently and learn how to find food, build nests and other skills they need for survival — a crucial part of their rehabilitation from trauma often inflicted by people, who take babies for pets or kill the animals for wandering into plantations.